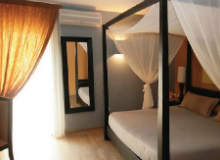 Those who are travelling and needing a hotel look for a place that is comfortable, where everyone can feel at ease.
This is the tradition of Italian hotels: familiarity, quality and customer care. The client, first of all, is a guest.
PAM reserves the same level of attention to hotel managers, offering a wide choice of high-quality furniture and constant technical and design assistance at the lowest market prices.