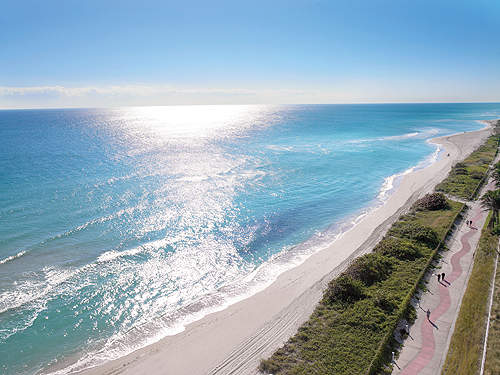 The Canyon Ranch Hotel & Spa is located in Miami Beach, Florida.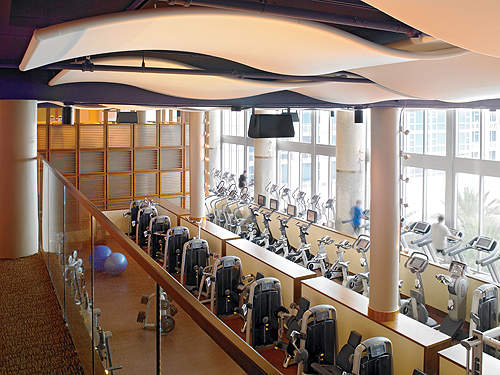 The fitness centre is equipped with cardio equipment including stationary bikes.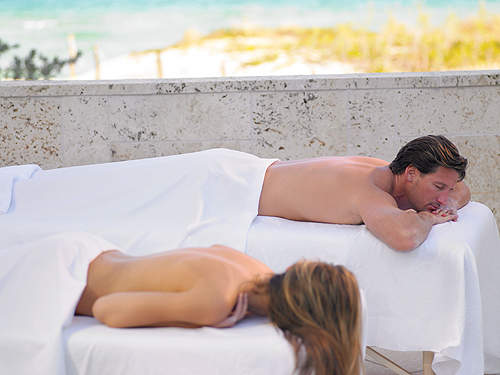 The spa offers treatments such as side-by-side massages.
The Canyon Ranch Hotel & Spa in Miami Beach, Florida, US, was inaugurated in January 2007.
Arquitectonica, Rockwell Group and WSG Development developed the hotel by expanding and restoring the Carillion Hotel, which was built in 1950. Two buildings were constructed beside the Carillion on its six-acre oceanfront site.
Rockwell Group designed and developed the hotel's lobbies, spa, fitness centre, corridors, meeting rooms and condominium hotel suites.
Accommodation
The hotel features 150 suites, which are available as singles or doubles. The suites range from 720ft² to 1,200ft². The single suites can accommodate three guests, while the doubles cater for five.
In-room amenities
"The hotel features 150 suites."
The hotel's in-room amenities include an HDTV system, a Bose Wave radio, high-speed internet access, a CD and DVD player, a kitchenette with a small refrigerator, an illuminated make-up or shaving mirror, a bathroom scale and a hair dryer.
Dining facilities
The hotel's main restaurant is the Canyon Ranch grill. It accommodates up to 32 guests and also serves cocktails, wines, beers and spirits.
Other dining facilities at the hotel include the Carillion café and the pool-side Cabana café, which serves healthy snacks along with fruit juices, smoothies and organic mixed drinks.
Spa facilities
The hotel has a 70,000ft² wellness spa facility with 54 tranquil retreat areas. The spa features an Aquavana thermal suite and fitness centre. The suite boasts thermal cabins, soaking tubs, a crystal steam room, a Finnish sauna, a foot spa, herbal laconium, a hydrospa and thermal-heated loungers.
Side-by-side massages, body treatments and facials, deep tissue thermal therapy and deep barefoot massage are available. Other treatments include Thai massage, reflexology, chakra rituals, Turkish baths and Ayurvedic herbal treatments.
The fitness centre is equipped with stationary bikes, treadmills, Technogym weight and cardio machines, free weights, stair machines and Expresso bikes.
The Canyon Ranch Health Care Centre provides physical examinations for guests. It also offers treatments for cardiovascular disease, diabetes, metabolic disorders, sleep disorders and genomics testing.
Other facilities
Other facilities available at the hotel include a boutique, a golf course, tennis courts, a rock climbing wall and a palm court.