The refurbished hotel frontage.
The bathrooms exude luxury and opulence.
The swimming pool.
The tapestries and antiques used for decoration are second to none.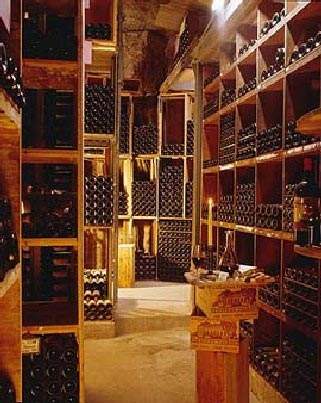 The wine cellar has 36,000 bottles.
Afternoon tea can be taken in a quiet restful lounge area overlooking quiet Paris streets.
The Hotel George V is undoubtedly one of the jewels in the crown of Paris. In its long history, it has played host to and enchanted guests from across the globe with its understated opulence and attention to detail. The eight storey hotel, which has 245 rooms (including 61 suites, 30 with their own balconies and terraces), is set 300m off the Champs-Élysées on Avenue George V. It was built at a cost of $31m and opened in 1928.
Since that time the hotel has changed hands a number of times but has still retained the charm it is famous for. Currently it is managed by the Four Seasons Hotel group, and is owned by Kingdom Holding Company, the investment company controlled by HRH Prince Al-Waleed bin Talal bin Abdul Aziz Al-Saud. KHI acquired its interest in the hotel in November 2005. The hotel is superbly positioned with just a short walk to the Arc de Triomphe (1km), Place de la Concorde and the Eiffel Tower.
AMENITIES AND REFURBISHMENT
Facilities include four restaurants and bars, banqueting space, a spa with 11 treatment rooms, swimming pool, steam room, sauna and gymnasium, a boutique and a delicatessen.
"The hotel now, after restoration, has some of the largest rooms and suites in Paris."
The hotel was closed for a $125m refurbishment in November 1997, and the interior design contract was awarded to the renowned architect Pierre Yves Rochon in collaboration with architect Richard Martinent.
In 2000, the hotel was reopened as the Four Seasons Hotel George V and has 600 employees to service the 245 rooms and all of its extensive facilities.
Didier Le Calvez was hired to oversee the renovation of the hotel and to re-establish its prominent position among the prestigious Paris hotels on its reopening. The hotel now, after restoration, has some of the largest rooms and suites in Paris.
HOTEL RESTAURANT FACILITIES
One of the hotel's restaurants, Le Cinq, is a Michelin three-star rated restaurant, which offers traditional French cuisine in a sophisticated setting. There is also La Galerie, which serves lighter fare and is known for its afternoon tea and The Bar, which is open for casual lunches and all-day snacks, as well as the Marble Courtyard for a light meal or drink.
The hotel employs some of the finest sommeliers and chefs in France and because of this it has gained an unrivalled reputation for excellent cuisine and a wine cellar in its four refurbished dining rooms. The wine cellar contains over 36,000 bottles of the finest quality vintages from France and around the world.
RESTORATION AND IMPROVEMENTS
The hotel has not only been restored to its previous grandeur and opulence but its infrastructure has been brought fully up to date to allow it to compete with any comparable hotel in the world for facilities and luxury.
"The hotel employs some of the finest sommeliers and chefs in France and because of this it has gained an unrivalled reputation for excellent cuisine."
The hotel lobby/reception is highlighted by immaculate marble columns and floors and set off by superb flower arrangements from the California floral designer Jeff Leatham. Leatham, who is one of the best flower arrangers in the world, creates a new floral theme each week and
designs 23 major arrangements along with 150 smaller bouquets for the hotel, with 10,000 to 14,000 blooms ordered from Holland.
The arches leading to the interior courtyard have been restored to their original proportions, resulting in a grander perspective. The upholstery in public areas are now soft shades of beige, off-white and pale grey and wood panelling from Normandy underlines the grandeur of the 13,000ft² meeting space.
The property also displays original features such as tapestries from 17th century Flanders, a 500ft² Savonnerie carpet (in La Galerie), antique boulle armoires, Empire consoles, and 18th century marquetry secretaries and an original bay window. The hotel's original ironwork with its Art Deco balustrades and feather-motif medallions above the towering glass entrance doors was also restored to its former glory.
SPA AND FITNESS FACILITIES
The new spa (8,500ft²) at the hotel has facilities including 11 treatment rooms, a swimming pool (350ft², 6m × 9m and 1.3m deep), cardiovascular equipment (refurbished in 2005) and fitness instruction as well as separate men's and women's sauna, whirlpool, hot tub, locker rooms, massage services, relaxation rooms and a health juice bar.
There are 22 staff members including manager, assistant manager, five masseuses (regular, shiatsu, ostheos, kines) yoga, five beauticians (facials, manicure, pedicure, waxing, make up) three hostesses, four cleaning agents, a coach (fitness, aqua gym, swimming lessons) and two hairstylists.