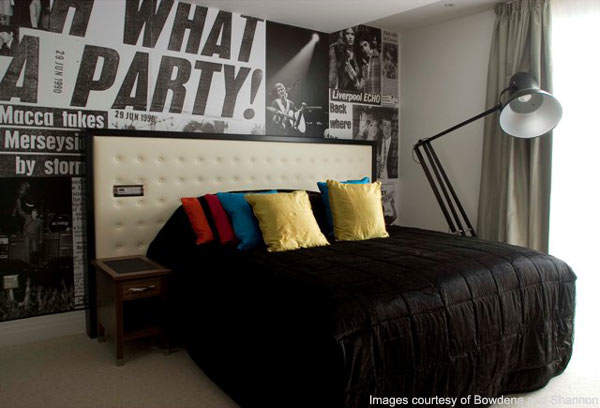 The McCartney suite.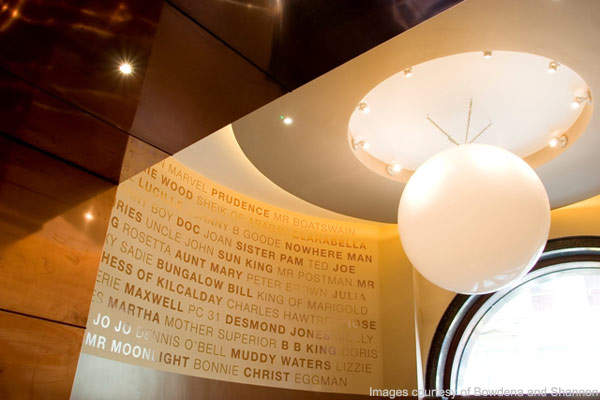 The lighting in the lobby.

Shannon artwork on display.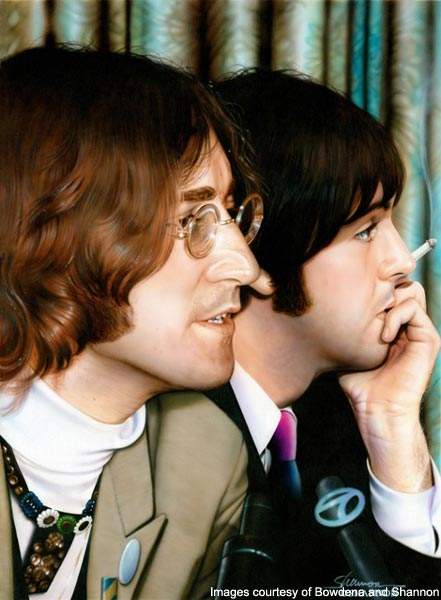 More Shannon artwork on display in the basement bar.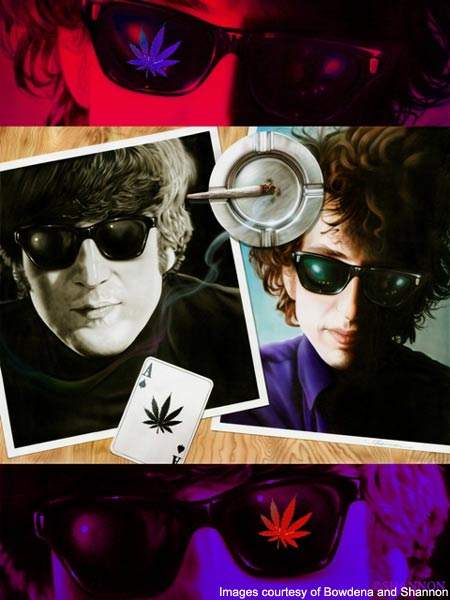 Shannon has provided over 100 pieces for the hotel.
The UK hotel market has seen an increase in the number of small, themed boutique hotels, designed to cater to a niche market.
One of the most recent is the Beatles-themed Hard Day's Night hotel in Liverpool, which officially opened on 1 February 2008 in the building next to the Cavern Club on the corner of Matthew Street and North John Street.
The four-star, six-storey hotel building has 115 rooms, including executive rooms and two penthouse suites named after Lennon and McCartney. Hospitality Management International is the management consultant for the hotel.
The building is a former Grade II-listed Victorian mercantile office, dating back to 1844.
DEVELOPERS
Development plans were originally drawn in 1992 by Cavern City Tours Ltd but the finance was not forthcoming. The plans were revived in 2005, with the work taken over by Bowdena in a £10m deal.
The project was awarded Objective One funding worth £2.3m in December 2005. Liverpool City Council also supported the project, as part of Liverpool Vision's regeneration policy. Architects Falconer Chester and Design LSM were responsible for handling the interior design.
More than a hundred pieces of original artwork were commissioned from the acclaimed Beatles artist Shannon. Powell Masonry Ltd supplied granite for steps, surfaces and cladding. Local sculptor Dave Webster was commissioned to create four individual statues of the Beatles, situated 30ft high on the front elevation of the hotel.
FACILITIES
"More than a hundred pieces of original artwork were commissioned from the acclaimed Beatles artist Shannon."
The hotel is adorned with rare Beatles memorabilia, with photographs, artwork and even a Yellow Submarine jukebox in the lobby.
The hotel has two restaurants, Blakes and The Hard Day's Night Hotel Brasserie; a basement bar called the Fab Four bar; a lounge and gallery; three conference and banqueting rooms and a wedding chapel, decorated with pictures of the Beatles and their wives.
The basement bar and restaurant have a link through to the Cavern Club next door.
The Lennon suite features a white baby grand piano and the McCartney suite has a genuine suit of armour. Rooms have en-suite bathrooms, flat-screen LCD TV and wireless internet.