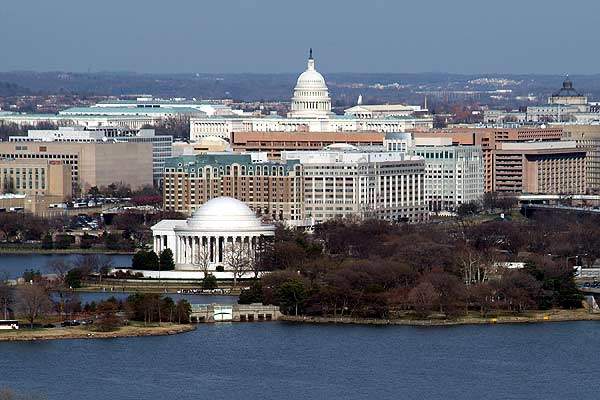 The new Mandarin Oriental hotel in Washington comprises 400 rooms and was constructed at a cost of $144 million.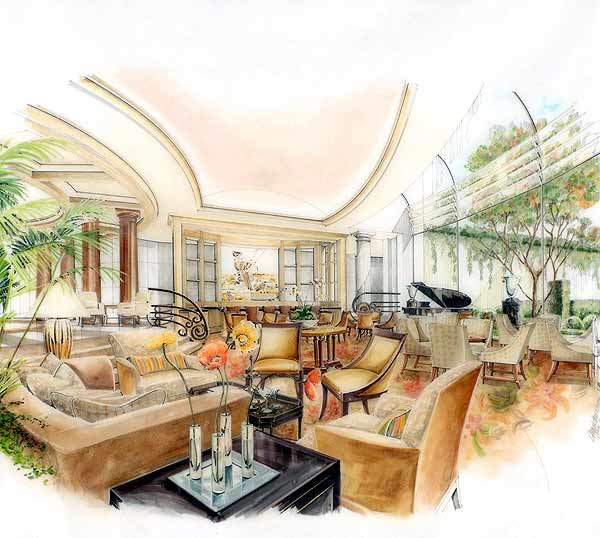 Brennan Beer Gorman Monk Architects designed the hotel, with Hirsch Bedner Associates as interior designers.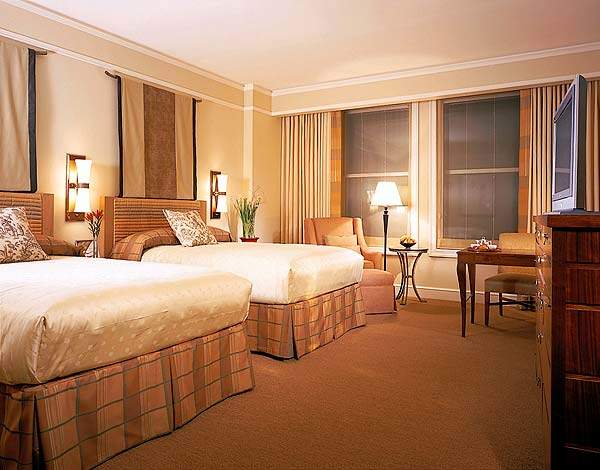 There are 347 deluxe rooms in the hotel.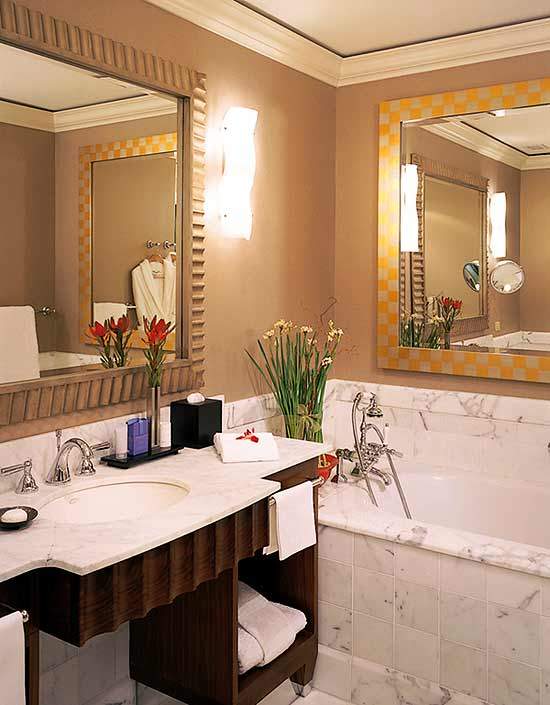 Deluxe double bathroom, with imported Chinese marble.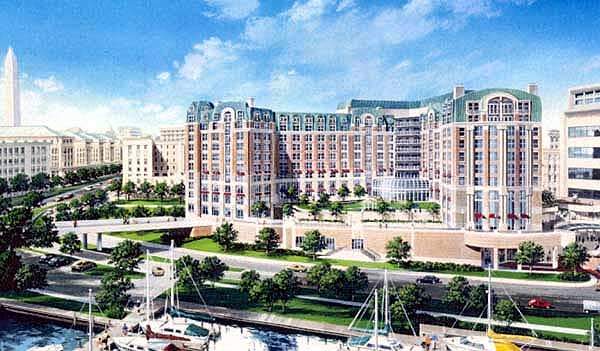 In keeping with the hotel group's origins, the Mandarin Oriental incorporates distinctively oriental architecture and design elements.
Construction of the new 400-room, first class hotel began in the first quarter of 2002. At an estimated cost of $144m, the Mandarin Oriental, Washington, is the first 5-Star hotel in the Portals district of the city, a former Redevelopment Land
Agency site located along the Potomac River waterfront in southwest Washington. The hotel, owned by Republic Properties Corporation, was completed and opened in March 2004.
MANDARIN ORIENTAL FINANCE
Mandarin Oriental International Limited has an 80% equity interest in the new hotel. The company's projected investment in the hotel was $19m, $5m of which was incurred by the end of 2001 in predevelopment costs. The total $144m project cost was financed through a combination of $85m syndicated bank facilities, led by Westdeutsche Landesbank Girozentrale, and a $46m tax-increment bond financing that was provided by the District of Columbia, which yielded net proceeds of $35m. Mandarin Oriental's contribution was funded from existing resources.
Contracts awarded to small, local and disadvantaged business enterprises totaled $38m. The developers also required that 35% of all project operating cost contracts were awarded to these companies from start-up to five years after opening.
The hotel employs 500 full-time staff, sourced from the district area. The hotel also created a training program to teach residents the required skills to work in the hospitality industry.
MANDARIN ORIENTAL CONTRACTORS AND CONSTRUCTION
Lano International Inc, a real-estate development company with experience of developing luxury hotels, partnered Mandarin Oriental in this project, along with Armada/Hoffler Construction Company, one of the region's largest general
contractors.
Brennan Beer Gorman Monk Architects designed the hotel, with Hirsch Bedner Associates as interior designers. Armada/Hoffler was the general contractor, with the assistance of ONCORE Construction LLC. Lapierre Studio provided landscape architecture.
Merritt and Harris Inc (New York) provided on-site construction monitoring.
Initial construction began in March 2002 and was topped out in March 2003. Superior Concrete, a subsidiary of ONCORE Construction, provided the concrete for the 15-story (12 above ground and three below) frame structure. Four 2,000yd mat foundation
pours were required. A total of 26,000yd³ of concrete was used.
An estimated 500 construction jobs were created over the two-year build period.
MANDARIN ORIENTAL DESIGN AND FACILITIES
In-keeping with the hotel group's origins, the building incorporates distinctively oriental architecture and design elements. It has been designed in the Beaux Arts and Grand Hotel tradition around a theme of the elements; Earth is represented by the
terraced garden, Air by the kite installation above the swimming pool, Water by the marina itself, and Fire is a feature incorporated into the CityZen restaurant.
The hotel features 51 suites, offering the latest technology and in-room entertainment. Significant meeting space totaling 34,000ft², including an 8,300ft² pillarless Grand Ballroom, a 5,300ft² Oriental Ballroom and a 5,000ft²
outdoor event lawn overlooking the water, has been incorporated to cater to the high-end group and business meetings. There are seven meeting rooms, ranging in size from 525ft² to 1,300ft². There is wireless Internet access in all function
areas. Other facilities include a signature restaurant, all-day dining restaurant, lobby lounge and cocktail bar. There is also a health spa with indoor pool and deck.
There are 347 deluxe rooms in the hotel. Some of these have been adapted for disabled guests, with easy access bars around the bathtub and wheelchair accessible showers. The guest rooms have been designed to combine Asian elegance with stylish,
traditional touches. The color of most guestrooms is burnt orange and pale green. The rooms vary in size between 400ft² and 700ft². Every room has a state-of-the-art home entertainment system – flat screen TV, DVD and CD player, Cable and
on-demand movies – as well as high-speed Internet access.
The 53 suites range in size from 600ft² to 1,200ft². All have separate bedrooms and offer different configurations and amenities. They all have a CD sound system with a separate volume control located in the bathroom. There are seven junior
suites, located on Levels 3 to 7, that have small balconies overlooking the city. At the opposite end of the range is the Presidential Suite, located on the ninth floor, which has four main rooms as well as two balconies, a kitchenette, and a spectacular
bathroom. There is also a grand piano.
The two restaurants were designed by Tony Chi: Café MoZU, named after an ancient Chinese philosopher, offers Asian cuisine in a contemporary setting with views of the Washington Channel and Potomac tidal basin; and CityZen (opening in August
2004), has a feature of a 30ft sheet of flame in an engraved steel setting behind the bar and a ceiling-high wall of wine.
MANDARIN ORIENTAL SPA
The spa occupies 10,400ft² of the hotel space. Following ancient cultures, Mandarin Oriental and ESPA (UK) have created a range of treatments to engage the five senses of sound, scent, sight, taste and touch. The spa reception area has adopted a
Zen-like ambience, with a burnished bronze ceiling, oak floors and light sycamore walls, and air fragranced by scented candles.
The spa has a 50ft indoor swimming pool with views of the waterfront. There is also a fully-equipped gymnasium, sauna and vitality pool and cold plunge pool.
MANDARIN ORIENTAL HOTEL STATE-OF-THE-ART TECHNOLOGY
General Dynamics Interactive of Massachusetts installed its new high-definition Intrigue Multimedia System in the hotel. Intrigue is a high-definition video-on-demand system targetted at the hospitality marketplace. The system supports both
wide-screen LCD displays and standard format CRT televisions. This enables guests at the hotel to view high-definition movies-on-demand with the DVD-like ability to pause, fast-forward, rewind and bookmark. It is also possible to access the Internet via
the television.
IN-ROOM ENTERTAINMENT
Also installed into the new hotel is InfoValue Computing Inc's SuiteTV solution. SuiteTV is the core technology that powers the Intrigue in-room home entertainment system.
The latest innovation to be introduced is high-definition television (HDTV) programming, which is being rolled out across the entire chain by Tangerine Global from September 2007. The new TV service will include services from satellite, international and HDTV channels.
PRESIDENTIAL SUITE
The Presidential Suite is situated on the top floor of the hotel with two balconies offering views of the Potomac tidal basin, Jefferson Memorial and Washington Monument.
The three-bedroom suite covers 3,512ft² and costs $8,000 per night. There are 14 rooms including a foyer, a Grand Parlor (with grand piano), a dining room with an eight-place setting, a study/media room and a den.
In addition, there is a master king bedroom with walk-in closets and dressing area, a double bedroom and a king bedroom. The three bathrooms include one master bathroom with an infinity tub and a separate shower cubicle equipped with soaker and wall jets, and two full-sized bathrooms with a separate shower and bath.
Other facilities include a powder room, a personal gymnasium with a treadmill, a kitchenette with a small stove, refrigerator and Illy cappuccino machine.
THE PORTALS
The Mandarin Oriental Hotel is located on the Potomac River, offering views of the tidal basin, the US Capitol Building and other city landmarks.
The Portals is the largest project in the history of Washington DC. It is a $1bn mixed-use project
representing the last major urban renewal project to be constructed on sites in southwest Washington DC. Development of The Portals included building an elevated extension of Maryland Avenue over railroad tracks. The $150m Phase 1 of the project,
extending to 440,000ft², is mainly occupied by agencies of the US government, including the Federal Aviation Administration. Phase 2 represents a $200m investment totaling more than 600,000ft², the main building of which is leased to the
US government to serve as the headquarters for the Federal Communications Commission.
The Portals contains over 1.8 million ft² of office space, 125,000ft² of retail and restaurant space, a performing arts theatre, a health and fitness center and parking for 1,200 cars.