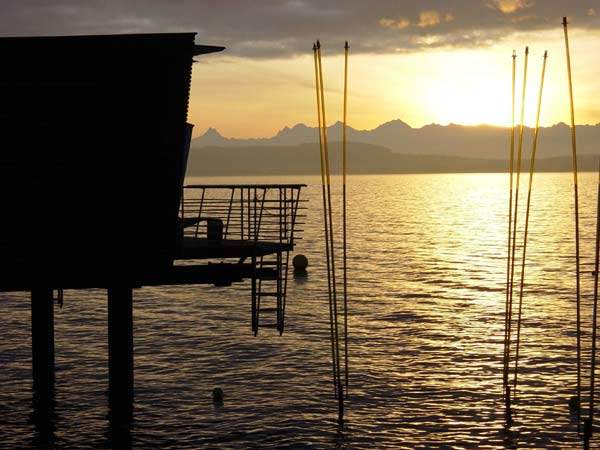 Hotel Palafitte is located on the banks of Lake Neuchatel in Monruz, Switzerland.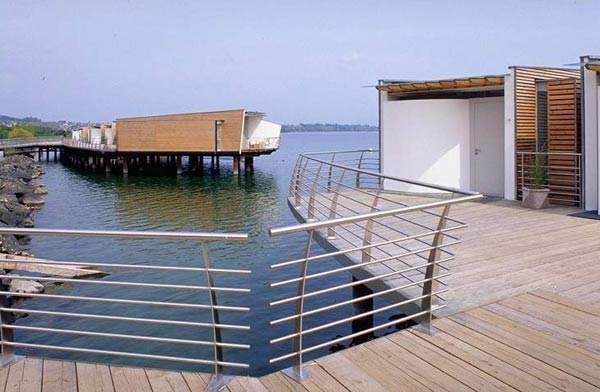 It features 40 exclusive pavilions on the lakeside and above the lake.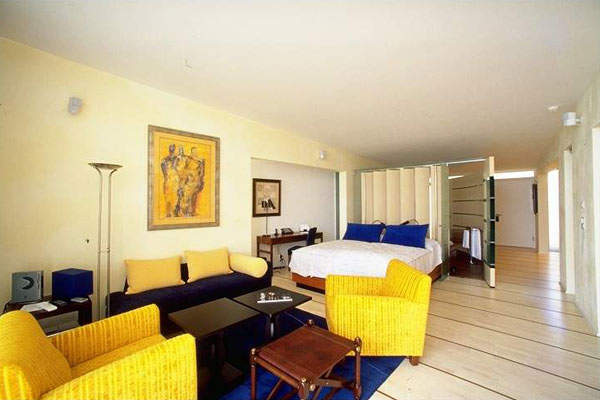 The pavilions are all of spacious design and equipped with the most up-to-date communications and entertainment systems.
The pavilions, built on piles above the lake, all have access to a private lakeside.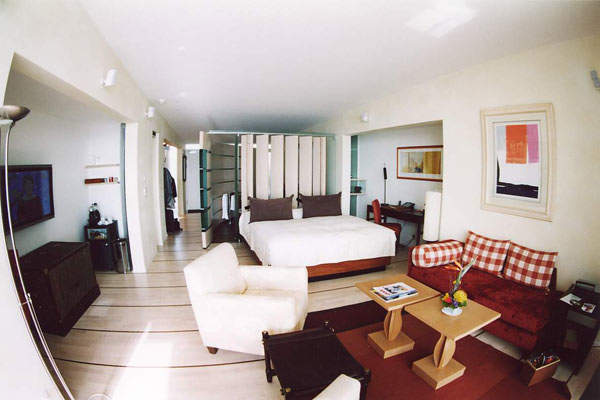 All of the suites can sleep up to three people and are 68m² in area.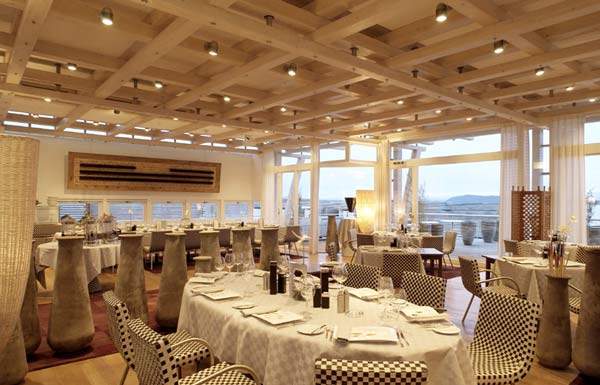 Le Colvert restaurant.
The Hotel Palafitte opened its door in the spring of 2002. The hotel is located on the banks of Lake Neuchatel in Monruz, Switzerland. It features 40 exclusive pavilions built on piles, some on the lakeside, some actually in the lake. The hotel was developed as a joint venture between the Sandoz Family Foundation, the Ecole hoteliers de Lausanne (EHL) and Siemens, it was opened as part of the Switzerland's national Expo '02. The total investment in Hotel Palafitte was CHF20 million.
Hotel Palafitte is a pavilion-style, five-star hotel that combines unusual architecture, state-of-the-art technology and personalised client service. The involvement of Siemens saw the incorporation of highly advanced communications and building management systems, to the extent that the technology exhibited at Palafitte is at the cutting edge of hotel technology, from both a manager's and resident's perspective.
HOTEL INFRASTRUCTURE SYSTEMS
Hotel Palafitte has a VISIONIK integrated power and building services management system that controls almost every aspect of the hotel's infrastructure management. Developed by Siemens, it interfaces the AlgoRex fire control system, CerPass access control system and climate control. Individual switches and sensors, located all over the hotel for lighting, heating and air conditioning, are interlinked by wire or radio link via the Siemens instabus system. They can be easily operated by guests using a multifunctional PC user interface or a wireless SIMpad control terminal; both of which are located in every room.
MANAGEMENT AND SECURITY SYSTEMS
Siemens' Hi-Path Hotel software is used to run Hotel Palafitte's day-to-day management processes. All check-in and accounting processes, room service requests, telephone call authorisation and wake up calls are controlled by one central unit. Common networking enables the telecommunications and accounting systems to work together.
A CerPass access control system is in operation at Hotel Palafitte. This represents state-of-the-art security through, for example, biometric fingerprint recognition allowing only registered guests to enter their pavilion.
THE LAKESIDE RETREAT
The hotel is situated in a tranquil lakeside setting. It was designed by Kurt Hoffman architects. 24 of the hotels pavilions are directly above the lake and feature a private terrace with direct access to the lake. The 16 remaining pavilions are all located lakeside; all have a private terrace, some with direct access to the lake. All of the suites can sleep up to three people and are 68m² in area. They all have an office nook and bathroom with Jacuzzi and shower.
The suites are all equipped with mini-bar, 'Nespresso' machines, plasma television, DVD, PC with internet access and colour printer and two phones; one cordless, one landline. The rooms also have a SIMpad which can be used to control all in-room devices.
HOTEL SERVICES
In addition to the high-tech, Hotel Palafitte offers secretariat services, 24-hour security service, limousine and lake-ferry service. It also caters for conferences and events in its multi-purpose conference room. The hotel also has a restaurant and bar. 'Le Colvert' restaurant serves a whole range of local gastronomic specialities.