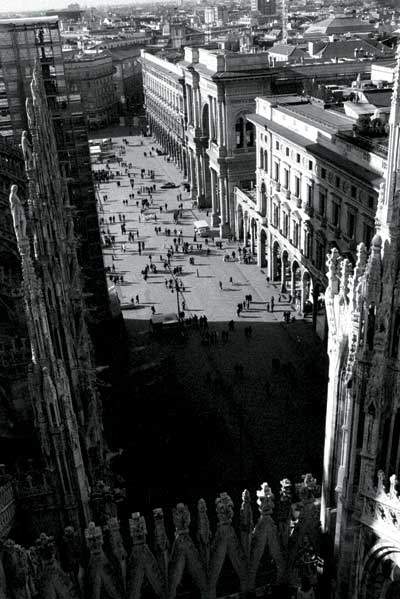 The Park Hyatt Milano is ideally situated in the heart of Italy's business and fashion capital.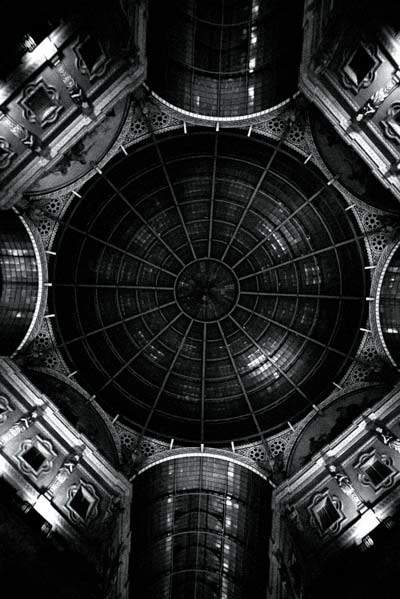 The hotel's interior decoration and design, by Ed Tuttle, respects the building's original 19th-century Milanese style.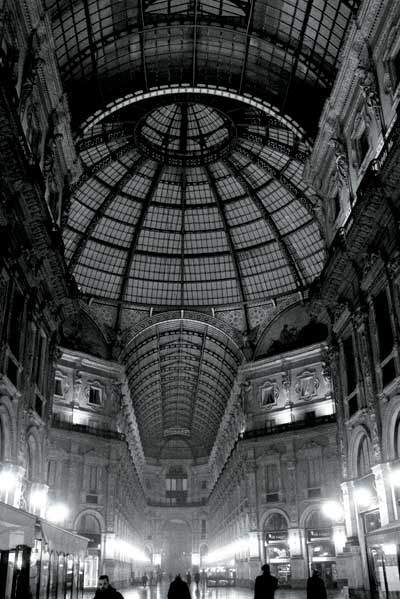 The lobby's soaring cupola allows natural daylight to flood into the hotel's main meeting area.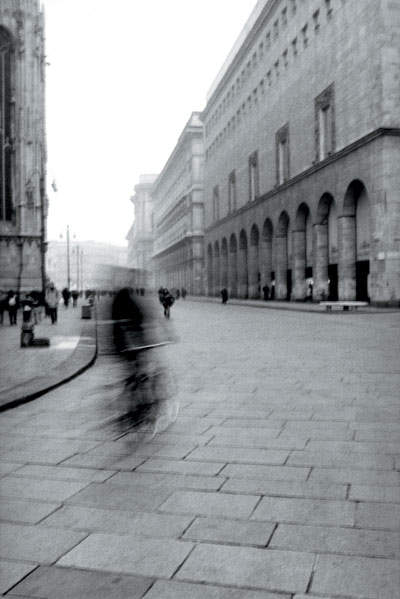 The Park Hyatt Milano is just a few steps away from ultra-chic shops in the Via Montenapoleone and Via della Spiga, and some of Milan's finest restaurants.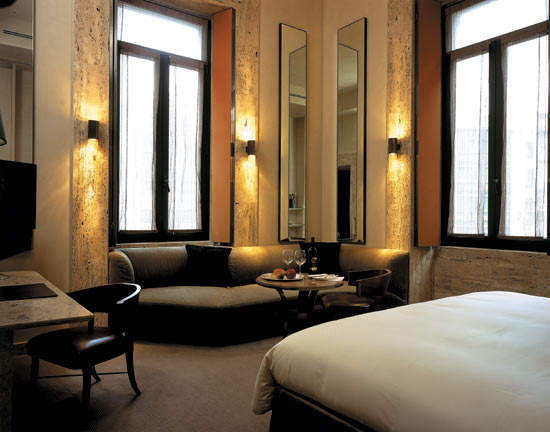 Park Hyatt Milano's guestrooms are designed in a classic contemporary style.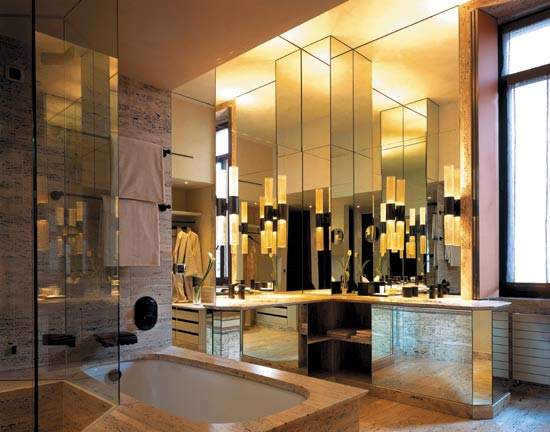 The bathrooms continue the mood of subtle luxury and feature double sinks, a walk-in closet and a mini bar.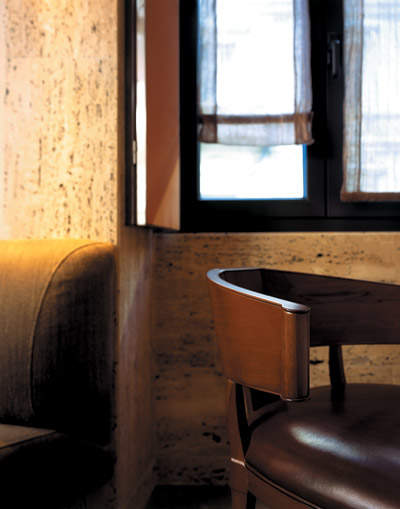 The hotel's chairs are covered in stamped velvet by Sabina Fay Braxton.
Open since August 2003, the Park Hyatt Milan is a luxurious hotel situated on Via Tommaso Grossi at the heart of Milan, Italy, just a few steps away from Piazza del Duomo, the Galleria Vittorio Emanuele II, Teatro alla Scala, the La Scala theatre, the centre of the city's financial area and its famous fashion district, the 'Golden Triangle'.
The hotel, Hyatt's first property in Italy, has 118 rooms, including 30 suites, all of which feature multimedia and wireless connectivity technology, luxury bathrooms and a mini bar.
Set in a palatial and historic building that dates from the 1870s, the Park Hyatt Milano features a bar with an outdoor terrace, a restaurant specialising in classic Italian and regional cuisine, and Club Olympus, a health spa and fitness centre, equipped with the latest fitness technology.
As well as a lobby lounge, where guests and non-residents can relax, the hotel also incorporates 240m² of meeting and reception space, with function rooms designed for small business meetings (ten to 100 people). The hotel also offers a fully equipped business and communication centre.
Park Hyatt Milano's interiors
"The Park Hyatt Milano's interiors were designed by Ed Tuttle."
The Park Hyatt Milano hotel's interiors were designed by Ed Tuttle, who is renowned for his work at Park Hyatt Paris-Vendome.
Tuttle created an interior that combines the original 19th-century Milanese style with a contemporary approach. For example, Gerhard Richter's 1968 painting of Milan Cathedral in the Piazza del Duomo is hung in a prominent position in the lobby lounge.
Italian Travertine stone is used throughout the building. The carpet forms a cruciform shape, and is woven in colours designed to match four rose granite urns in the lobby. Decoration is simple but rich in colour, with heavy silks in Imperial yellow and aubergine covering walnut backed banquettes.
Chairs are overlaid in stamped velvet by Sabina Fay Braxton, and tables of gunmetal, walnut and glass contribute to the sense of space.
Lobby tea lounge, restaurant and bar
Seating 70 guests, the La Cupola Lobby Lounge occupies a central position in the hotel, where guests can take breakfast, lunch, afternoon tea or a glass of champagne. Located under a soaring cupola, the Lobby Lounge features the use of Milanese Travertine stone, combined with fine wood and mirrors to create a relaxing, open environment. This is the hotel's main meeting place and is located under a 9m-high glass dome, flooded by natural daylight. It is enriched by the Lucio Fontana sculpture, The Medusa's Head.
The signature restaurant, The Park Restaurant, which seats up to 65 guests, specialises in classic Italian dishes and incorporates the local cuisine of the Lombardian region and the freshest farm produce. The menu is seasonal. Walnut chairs and armchairs are covered in silk and cotton chenille by Jim Thompson. Artist Kim Rebholz created panels of pastel colour tones to bring a sense of lightness to the room. In 2011, the renovation of the restaurant was completed with furnishings using warm colours and new materials to create a calm ambience.
The L-shaped Park Bar has an indoor seating capacity of 31 guests, and features an outside terrace seating 29 guests on Via Silvio Pellico. The bar is furnished with black leather seats and circular gunmetal tables, has floor to ceiling windows opening onto the Galleria and has a gunmetal finish on bronze and glass shelving, generating a Milanese atmosphere. It is an ideal venue for a pre-dinner drink or an afternoon coffee.
Spa Milan
Spa Milan is located on the lower ground floor of the hotel and is available to hotel guests only. Facilities include a 24-hour gym featuring the latest cardiovascular equipment, steam rooms for men and women.
"Spa Milan is available to hotel guests only."
There are also two spacious treatment rooms with their own aromatherapy showers and dressing areas, where guests can be pampered with a variety of beauty and holistic treatments. It also has a whirlpool decorated with 250,000 pieces of hand-cut mosaic tiles. The hotel also features the Private Spa Room for guests seeking total privacy.
Accommodation at the Park Hyatt Milano
Park Hyatt Milano's six floors feature 108 guestrooms, which include 25 King rooms and nine Queen rooms. There are six guestrooms available for disabled guests, and non-smoking rooms are also available.
Guestrooms are 38m² in area, and feature computer hook-up access, high-speed telephone and modem connections, multi-line telephone and voicemail, a work desk, a multi-channel satellite television, a safe deposit box, a mini bar, individual climate control, luxury bathrobes and slippers, a hairdryer, a walk-in closet and a dimmer light control.
Expansive bathrooms, each the same size as the bedroom, feature double sinks with custom-made bronze fixtures and a black finish, deep soaking baths and octagonal-shaped showers.
The hotel features 30 executive suites, which are 56m² in area. The 115-155m² Diplomatic Suite and the 160-270m² Presidential Suite are also available. The suites can be configured with one or two bedrooms and a large living room. The Diplomatic Suite features a living area and master bedroom, both opening onto a large terrace. The Presidential Suite has two private terraces with spectacular views over the Milanese rooftops and the Cathedral spires.
The Diplomatic Suite features a living area and master bedroom which both open onto a large terrace. The Presidential Suite has two private terraces with spectacular views over the Milan skyline.
Services and facilitites
To ensure that guests are comfortable at all times, Park Hyatt Milano offers a 24hr room service, as well as a 24hr concierge service, which includes the arrangement of theatre and opera tickets and museum passes, as well as personal shoppers and flower deliveries. An airport limousine service is also available, as are sightseeing tours. Further services include:
multilingual hotel staff
business / communications centre and technology concierge
same day laundry and dry cleaning service
24hr on-duty manager
major credit cards accepted
parking facilities
babysitting available by prior arrangement.
Meeting rooms
"Park Hyatt Milano offers a 24hr room service."
Park Hyatt Milan has 240m² of function space, accommodating up to 100 guests on the hotel's first floor, designed for business meetings, exclusive dinners or cocktail parties. This space includes the 240m² main function room, a library meeting room (48m²) and two boardrooms (between 33m² and 47m²), each seating ten people.
All function rooms can also be used for banqueting and private dining gatherings, taking advantage of an extra 28m² of pre-function area and the hotel's catering facilities. All rooms have access to high-tech multi-media facilities and high-speed internet services, which are available throughout the hotel.