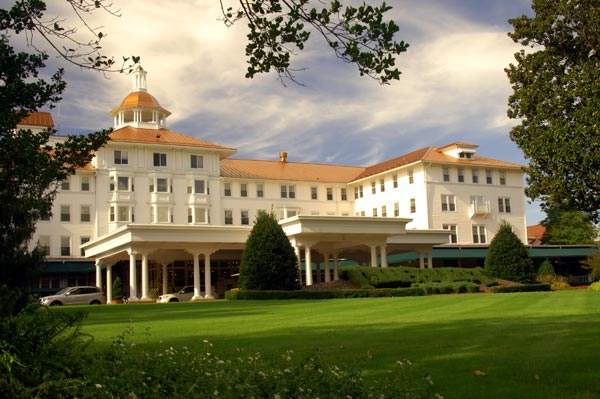 Owned by the Dedman family, the Pinehurst resort was first built by Bostonian James Tufts in 1895. A $12m renovation was completed in 2008.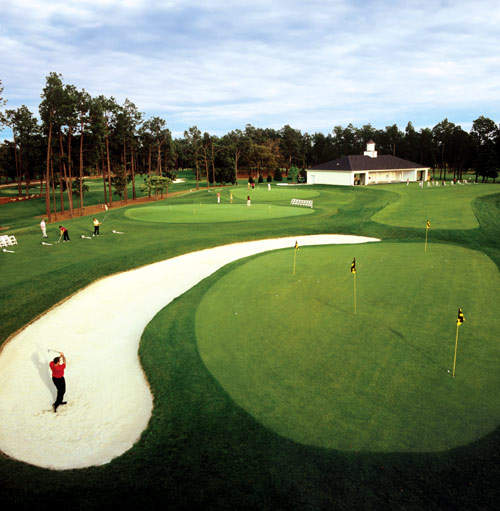 The Pinehurst resort will stage the 2014 US Open Championships for men and women.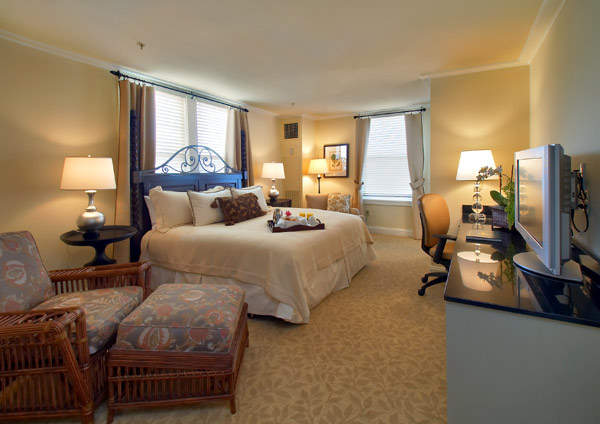 Accommodation at Pinehurst includes the Carolina hotel, Manor Inn, Holly Inn and luxury villas and condominiums.
The 9,600ft² Grand Ballroom at the Carolina can accommodate up to 1,200 people for a reception.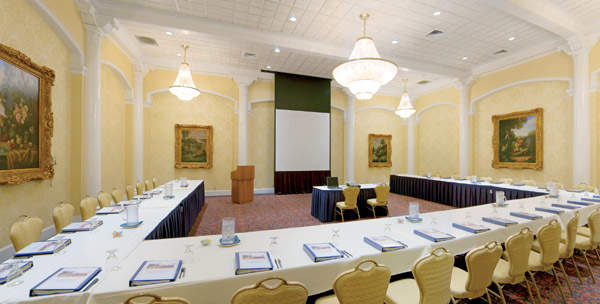 The 1,460ft² North Room is ideal for small meetings or private cocktail parties.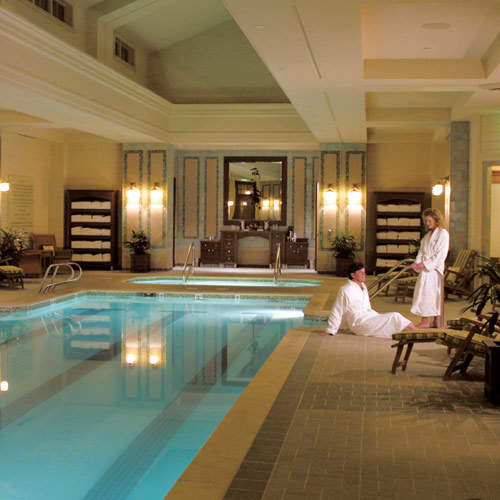 The Spa at Pinehurst offers 50 treatments and services, including massages, scrubs and Yoga.
Pinehurst Golf Resort is located in Pinehurst village, North Carolina, US. Its favourable location in the southern Sandhills makes it accessible by any mode of transport. Owned by the Dedman family of Dallas, Texas, the facility was first built by Bostonian James Tufts in 1895.
The resort has received several awards including three 2010 Four Diamond Awards (for its Carolina hotel, for Holly Inn and for the 1895 Grille), the 2008 World's Best Golf Resort and the 2006 President's Award for Environmental Stewardship for participation in the Safe Harbor programme.
In 2008, the resort completed a $12m renovation, which includes guest rooms of the Carolina and Manor Inn hotels, and the opening of its presidential suite and golf courses.
The resort will stage the 2014 US Open Championships for both men and women.
Pinehurst history
The land where Pinehurst stands was once a pine forest. Designed by architects Olmsted, Olmsted and Eliot, the resort was first opened in 1895 with 20 cottages and Holly Inn. The Carolina hotel was added in 1901 to make it a health retreat.
"The Pinehurst Golf Resort has received several awards, including three 2010 Four Diamond Awards."
The resort further transformed itself into a golf resort with the launch of Pinehurst Golf Club in 1903. It now has eight state-of-the-art golf courses including the second-best golf course in the US.
The golf resort has hosted the 1936 PGA Championship, the 1951 Ryder Cup, the 1962 and 2008 US Amateur Championships, the 1989 US Women's Amateur Championship, the 1991 and 1992 TOUR Championships, the 1994 US Senior Open, and the 1999 and 2005 US Open Championship.
Luxury accommodation
Pinehurst offers four types of accommodation including luxury villas and condominiums for families, the sports-style lodge Manor Inn, the historic Holly Inn and the Carolina hotel.
There are 11 four-bedroom villas that feature spacious bedrooms, bathrooms and living areas with private balconies. The condominiums include two-three bedrooms, a kitchen and a living area.
The Manor has 44 guest rooms and suites that feature a Southern sun room and lounge. The rooms and suites at Holly Inn feature a décor of natural botanical prints and jewel-tone Tiffany lamps. The Carolina features guest rooms with stately columns and wide verandas. The Carolina also features a 1,600ft² Presidential suite.
Dining choices at Pinehurst
Guests at Pinehurst have a range of dining venues to choose from. The Four Diamond-rated 1895 Grille is located at Holly and offers local cuisines. Tavern, also located at Holly, is an all-meal, pub-style eatery with a Scottish-oak bar, which opens out to an outdoor patio. The Carolina Dining Room offers a la carte lunch options along with special dishes. Southern cuisine is served at Carolina with piano music playing in the background.
91st Hole in the resort clubhouse serves light snacks and beverages. The Ryder Club Lounge provides a relaxing atmosphere with its outdoor veranda and comfortable rocking chairs.
The Donald Ross Grill serves a range of appetisers and sandwiches. Fairwoods Dining Room is located near the gold course No.7.
Meeting facilities
The Pinehurst resort has 37 function rooms totalling 60,000ft² of indoor meeting space as well as 2,000ft² outdoor gathering spaces. The 14,000ft² Exhibit Center is the largest in the resort and can accommodate up to 1,500 people.
The meeting rooms are equipped with state-of-the-art audio-visual technology.
Spa services
The 31,000ft² Spa at Pinehurst offers 50 treatments and services including Golfers' Hole In One, a pine salt scrub, Pinehurst signature massage, hydrotherapies, golfer's massage and Magnolia mud wrap. There are also teen spa and kid spa services. Yoga and golfer's exercises are also offered.
The spa facility includes private lounge areas, steam/sauna rooms, a lap pool, whirlpools and a fitness centre.
Golf courses and extras
Pinehurst has eight 18-hole golf courses. Donald Ross designed Courses No. 2 and 3 in 1903 and 1910, respectively. No.2 has crowned greens and strategically placed bunkers. Course No. 3 was renovated in 2008 with new PenG-2 bentgrass.
"Donald Ross designed Courses No. 2 and 3 in 1903 and 1910, respectively."
Course No.4, which opened in 2000, was designed by Tom Fazio and has 140 pot bunkers. Course No.5, opened in 1961, is a complex layout with uphill and downhill, left-to-right and right-to-left, long and short par fours. No.5 is closed for upgrading work and will reopen in March 2010.
Course No.6, also renovated by Fazio, includes rolling hills. No.7 has rugged land with wetlands, undulating greens and sands. Course No. 8 includes dips and swales, sloping greens and false fronts.
The Pinehurst Golf Academy provides tuition on the fundamentals of golf as well as on-course instructions. With a student-to-teacher ratio of 4:1, the facility includes indoor hitting bays, a putting studio and classroom, and a covered outdoor area for practice in bad weather conditions. The academy has six golf schools catering for the different needs of students.
In addition, Pinehurst has 24 tennis courts, two croquet lawns and one lawn bowling court.