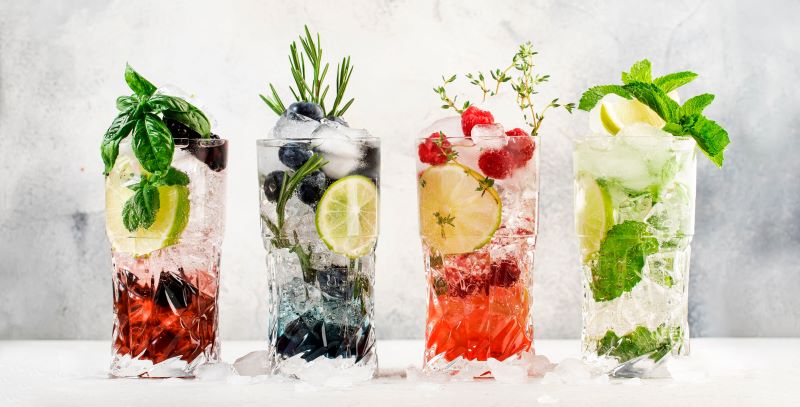 With changing attitudes towards drinking alcohol and concerns regarding personal health and wellbeing, tourism businesses are looking to diversify their offerings to address this trend.
Concerns with health and wellbeing are changing consumer behaviours
There has been a shift in sentiment surrounding alcohol consumption, particularly in Western culture. The mental and physical wellbeing of tourists is something that has become a hot topic in recent years, with wellness and mindfulness retreats growing in popularity. According to GlobalData's Q2 2022 Consumer Survey, 85% of global respondents stated they are "extremely", "quite", or "somewhat" concerned in response to the question: "How concerned are you about your physical fitness and health?". This shows that consumers are increasingly thinking about their health and wellbeing, and the growing offering of non-alcoholic drinks when on vacation is a strong reflection of this sentiment.
This wider variety of mocktails alongside the more traditional alcoholic options means that more travellers will be able to enjoy the experience of social drinking. GlobalData's Q2 2022 Global Consumer Survey also asked, "How appealing do you find alcoholic drinks with low/no alcohol?", with 54% global respondents saying they found these drink types "very" or "somewhat" appealing. This is an untapped market of consumers, but with more alcohol-free alternatives being provided, this will soon change. Whereas before many non-drinkers would have not socialised in this manner, they can now drink socially with their peers without feeling the need to consume alcohol.
Attitudes to social drinking are changing
Historically, holidays have been a good excuse to go on a night out, however, this has led to an unwelcome culture of rowdy behaviour and public intoxication being common in certain tourist destinations such as Benidorm and Magaluf. The World Health Organization shows that on average, per capita, alcohol consumption is 6.1 litres of pure alcohol each year. As per GlobalData's survey, consumers are influenced by how a product impacts their health and wellbeing. Consumers are looking for more casual leisure and social occasions and seek to recreate the same feeling and experience of "nights out on the town" without negative implications such as hangovers and loss of inhibitions. This means that non-alcohol alternatives can expect a positive response in travel and tourism, as they provide solutions to both of these points. More low alcohol and non-alcoholic options in public spaces means there is potential for a shift towards a safer way of indulging, and improved destination image for the likes of Benidorm.  
The financial angle must be considered too. Products such as low alcohol alternatives and mocktails typically cost more than the traditional alternative of a soft drink such as sodas or juices. However, consumers are still willing to purchase them, and this can boost revenue for destination stakeholders offering these alternatives. This shift to new innovative drinking alternatives marks a turning point, with consumers looking to make more informed and healthier choices when travelling.