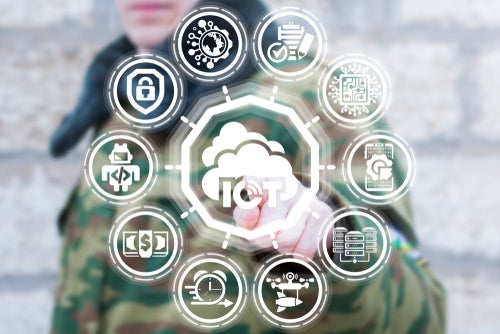 Blockchain has received considerable fanfare despite some lacklustre and short-lived experiments. However, the technology is poised to revolutionise many parts of daily life, even the way people travel.
Blockchain offers a secure and seamless travel experience
Blockchain can be described as an encrypted, shared, and distributed database which works as an incorruptible and irreversible public database of stored information. The technology is digital record of transactions that is decentralized, meaning no central authority such as a government or bank, validate transactions. Tourism and blockchain could become a complementary pairing with various applications in the travel domain, including, reservations, identity verification, loyalty programs, digital payments, and inventory management. Importantly, blockchain can bring safety, transparency, and accountability to several critical touchpoints.
The notion of new method of storing data that is secure, transparent, and decentralized is promising for travelers, business and governments alike as blockchain can resolve a lot of issues in security aspects of travel. However, it will likely be consumers who win out with this technology as it promises a more seamless travel experience. Related concepts such as cryptocurrencies based on blockchain will also offer some price stability where currencies are unstable, helping travelers avoid fluctuating exchange rates.
Meanwhile, perhaps the biggest impact of blockchain will be an increasing level of disintermediation of online travel agents, enabling greater customer-to-customer transactions to emerge in travel. Blockchain-based start-up, Winding Tree is already working to challenge these dominant industry middlemen by connecting travelers directly with service providers in a peer-to-peer environment.
Blockchain is gaining traction with travel suppliers
The advent of blockchain technology and its most prominent application, the cryptocurrency Bitcoin, has triggered a lot of media attention, already garnering some success in the tourism industry. Major companies such as TUI are adopting blockchain technology in booking, reservation and payment systems and significant sums of money are being invested in start-up ventures.
Furthermore, inaccurate, or lost hotel bookings add considerable stress and anxiety to a travel experience. Recognizing this, blockchain platform Webjet, claims to enhance the customer experience by recording all entries on the blockchain's immutable ledger, which reduces the likelihood of mistaken or lost bookings. Airbnb is also tapping into blockchain's disruptive technologies to strengthen its operational and service competences. Bitcoin payments app, Fold now supports the home-sharing giant with Fold users able to get 3% back in Bitcoin on every stay and experience booked on Airbnb. Other potential applications include baggage management, trustworthy online rating systems and innovative reward schemes from service providers
Disruption is anticipated, according to GlobalData survey
According to a GlobalData poll*, 25% of respondents believe that blockchain will cause significant disruption to the industry in which they operate, with a further 21% reporting blockchain will cause slight disruption. Another GlobalData poll** reveals that 34% of respondents believe that blockchain is already disrupting their industry. Travel is no stranger to rapid change with increasing digitisation enabling customers to search and book their travel online. However, blockchain is still in the early stages and is often considered complex for users, leading to a discrepancy between potential and actual application. While there's consensus about the nascent technologies potential, it is challenging to identify how it will impact industries like tourism and there are questions to be asked and answered regarding its scalability.
*GlobalData Emerging Technology: Sentiment Analysis Q3 2021 – 352 Responses (Ended on 24 Sep 2021)
** GlobalData Emerging Technology: Sentiment Analysis Q3 2021 – 356 Responses (Ended on 24 Sep 2021)