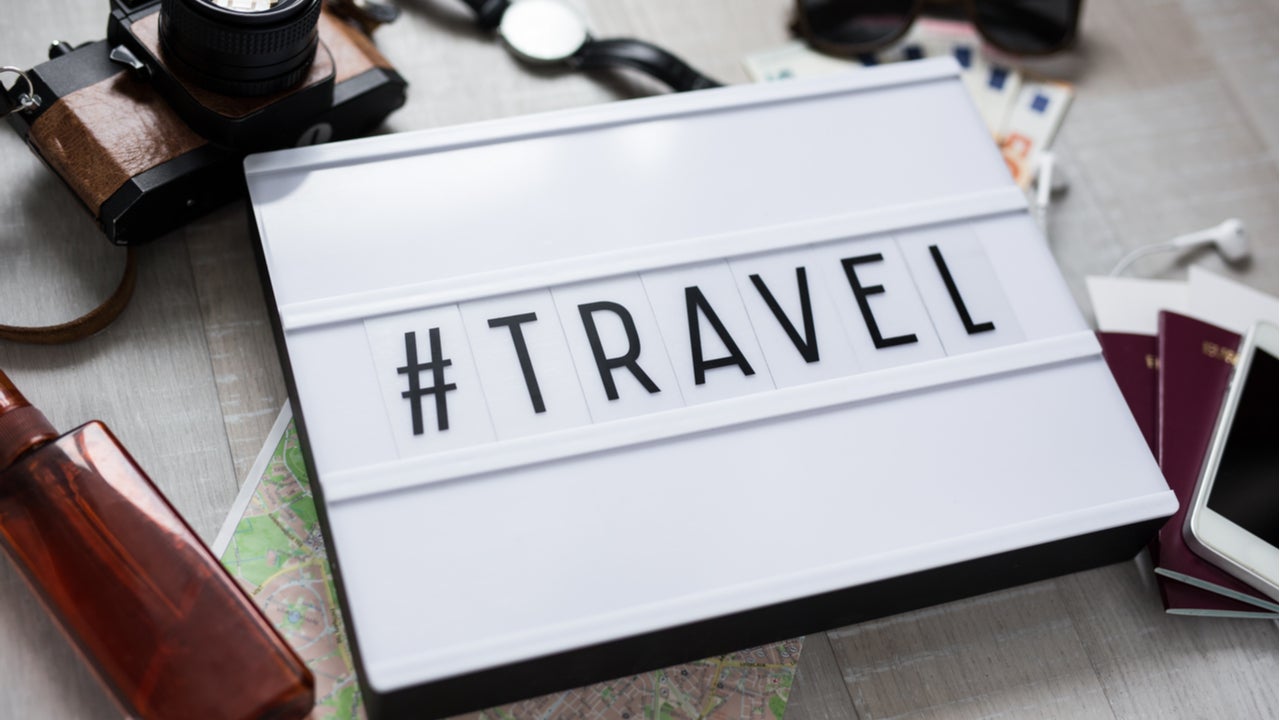 Given its experiential and personable nature, tourism is well-placed to capitalise on a new wave of demands from Generation Hashtag. That being said, sustained effort is still needed to fully engage with this highly nuanced cohort. From 'communicating' to 'social media' to the more travel specific shift of 'experiences' to 'personalisation', the shift in these consumer preferences is driven by internet usage.
Travel and Tourism Trends
Listed below are the key travel and tourism trends that are being shaped by Generation Hashtag, as identified by GlobalData.
The demand for even more niche experiences
According to GlobalData's Week 8 COVID-19 Recovery Survey, 49% of GEN Z and 53% of Millennials are 'always' or 'often' influenced by products and services that are tailored to their needs and personality. This need for personalisation is creating higher demand for niche tourist experiences. Cultural tourism, sports, dark tourism, agri-tourism, slum tourism, dance tourism, wildlife tourism and adventure tourism are all key examples of niche tourism trends within the travel industry today that are being spurred by Generation Hashtag.
'Instagrammable' destinations and marketing
A vast portion of the Generation Hashtag market takes a 'If I don't Instagram it, I wasn't there' mentality on holiday. Travel providers and especially Destination Management Organisations (DMOs) need to tap in to this consumer characteristic, as it is only likely to grow in importance due to the perceived importance that social media now plays in this generation's daily lives. Using Instagram as a marketing tool is now highly important for DMOs during the pre-trip stage, as highly aesthetic images of a destination can generate 'wanderlust' and inspire younger travellers to book a trip.
The increasing importance of sustainability
Despite eco-tourism holidays not being at the forefront of the minds of Generation Hashtag, this cohort is now starting to expect tourism related businesses to consider sustainability and responsibility within operations and are increasingly using sustainability as a reason to purchase from one company over another. According to GlobalData's 2019 Q3 Consumer Survey, eco-holidays serve 15% of typical holiday bookings for Gen Z and 19% of Millennials'.
Transformational travel
For a growing segment of Generation Hashtag, travel is moving away from self-indulgence to self-improvement, a concept called transformational travel. Many of Generation Hashtag now view an international trip as a chance for them to feel like they're making a difference in the world. So to this cohort, forms of transformational such as voluntourism and pro-poor tourism are becoming increasingly attractive.
Spontaneous and short breaks
Millennials and Gen Z are traveling more frequently, but often for shorter periods of time due to travel becoming cheaper and more accessible in recent years. The rise of low-cost carriers (LCCs) and disruptive, online-focused accommodation providers are playing directly in to the needs of this cohort. This is seen in GlobalData's 2019 Q3 Consumer Survey, 41% of Millennials and 36% of Gen Z typically go on city breaks, which often consist of around three days.
Allocentric trips
Generation Hashtag is becoming increasingly allocentric in its touristic choices. This generation is already the most racially and ethnically diverse generation and is more accepting of culture, ethnicity, race and sexual orientation than any other generation. This open mindedness has naturally made this cohort more inquisitive about where they can travel to and what they can do whilst at a destination.
Premiumised experiences for social elevation and 'flashpacking'
This increased need comes from HENRYs (High-Earners-Not-Rich-Yet). This growing subsegment of the Millennial generation is starting to come into the peak of their income range and career path. What is beneficial for tourism companies operating in the upscale and luxury markets is that these high earners are buying for the present moment, not for the long term. They need tech integrated into their luxury tourism related purchases; high quality craftsmanship is not enough.
An increased need for low cost trips due to the impact of COVID-19
Youth unemployment specifically in the UK could rise by 640,000 this year – taking the total above one million, a report from the Resolution Foundation think tank found. It said school leavers were hardest hit by recessions and it called for more support to prevent "years of reduced pay and limited job prospects". The government says it has launched a targeted campaign for job-seekers in reaction to this. According to The House of Commons Library, in June-August 2020: 581,000 young people aged 16-24 were unemployed, an increase of 35,000 from the previous quarter.
Seamless booking and travel experiences
Similarly to placing a high importance on products and services that align with time and money constraints, Generation Hashtag is becoming increasingly influenced by how digitally advanced/smart a product or service is. In GlobalData's Week 8 Recovery Survey, 35% of Gen Z and 42% of Millennials are influenced by how technologically advanced a service or product is.
Importance of loyalty schemes that provide experiential rewards
Loyalty schemes are growing in importance for Generation Hashtag due to the experience-based rewards that now can be obtained from travel providers if enough loyalty is demonstrated. Loyalty schemes will become increasingly important in the Travel and Tourism sector due to the pandemic. These schemes can create years of repeat business with customers and can help companies navigate through the pandemic.
Cash-free trips
This trend will likely grow in importance due to the impact of Covid-19. Many consumers prefer to use card instead of cash now due to hygiene reasons. Generation Hashtag was starting to travel mostly cashless due to safety concerns and convenience.
This is an edited extract from the Generation Hashtag Impact on Travel and Tourism – Thematic Research report produced by GlobalData Thematic Research.