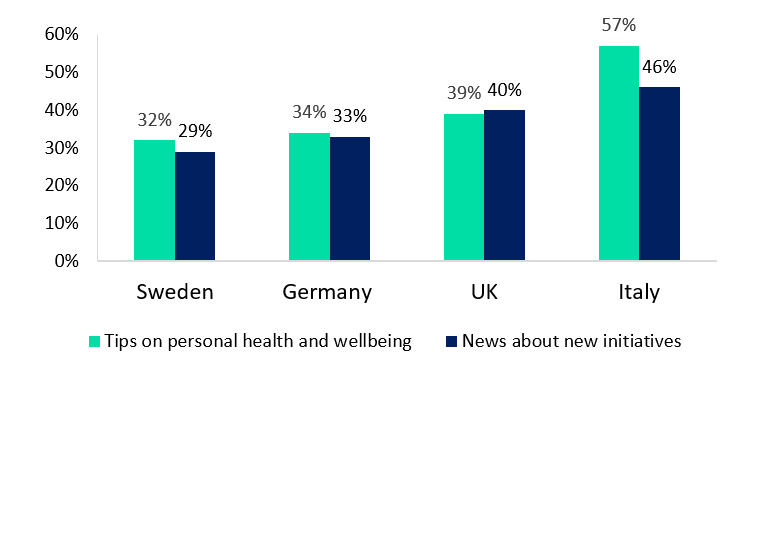 GlobalData's week 4 consumer survey illustrates that traveller demands include a need for tips on health and wellbeing as well as news about what initiatives companies are running to combat the impacts of Covid-19. These two types of information were by far the most requested in the survey. Lodging providers that create new initiatives to improve hygiene and the wellbeing of their guests will be likely to generate an increase in bookings in the short to medium term, which in turn will shorten their length of recovery.
A key change in traveller demands as a direct result of Covid-19 is the global increase in sensitivity towards hygiene and sanitation standards. Consumers the world over – especially in Italy and the UK – have witnessed high mortality rates in their respective countries due to the virus and will be conscious of what they can proactively do in order to decrease the likelihood of them contracting the virus. Lodging providers associated with health and wellness, such as destination spas and wellbeing retreats, are in an ideal position to give professional advice to their customer base, which will increase loyalty.
All source markets have also placed significant importance on companies announcing what plans they have in place to combat the impact of the virus. PR friendly initiatives will be well received and will help providers to maximize sales/bookings when restrictions are lifted. For example, Hilton is now partnering with the company behind Lysol, as well as the Mayo Clinic, to better ensure cleanliness in its hotels under the initiative called 'Hilton CleanStay'. This will be positively received by its customer base. Airbnb also announced recently that it is bringing on former US surgeon general Dr Vivek Murthy to help develop new cleaning protocols for its hosts, including a learning certification program. It is critical that Airbnb tries to address this potential pitfall when it comes to hygiene and sanitation, as the company cannot control standards and instead has to rely on its hosts. If its new cleaning protocols are ignored or fail to be effective, this could be detrimental for the home-sharing company as it has already seen its business disappear in recent months.
Post-Covid-19, consumers will be likely to place as much importance on hygiene standards as they will on price and location. Fears over contracting the virus will live on far after the pandemic is over. Due to the large scale of many hotels and other types of accommodation, they naturally encourage large gatherings of people, in relatively confined spaces. Guests will be hyper-aware of this fact when hotels re-open.