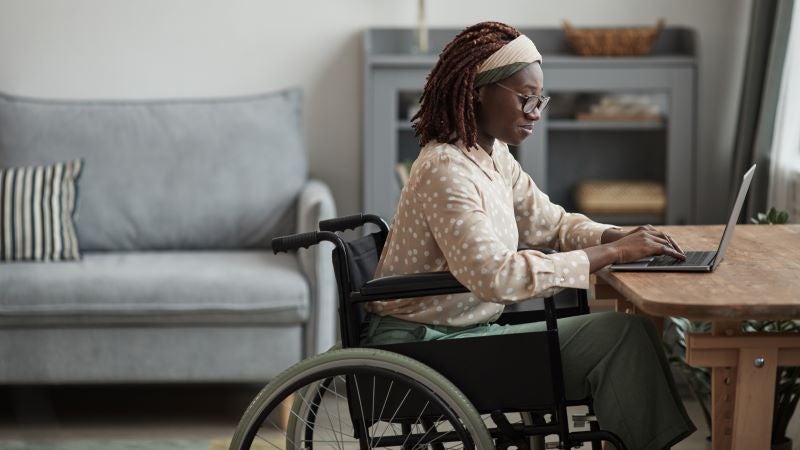 Destinations globally are working to rebuild their tourism industry following their emergence from travel restrictions brought about by the pandemic. One avenue to do so would be to improve accessibility for tourists that require more accessible services within destinations and attractions.
Travellers want better access to facilities when on holiday
According to the World Health Organization (Who), 15% of the world's population (1 billion people) live with some form of disability. Accessibility for all to tourism facilities, products, and services should be a central part of any responsible and sustainable tourism policy. In the GlobalData Q3 2021 consumer survey, when asked 'Which factors help you decide where to go on holiday?' 52% of global respondents stated that accessibility was an important factor when making their decision.
Accessibility is not only about human rights, it is also a business opportunity for destinations and companies to embrace all visitors and enhance their revenues, as well as boosting its image and profile. The "Accessible Tourism Destination" was launched in 2019 by UNWTO and the ONCE Foundation, to recognise and promote accessible tourism destinations. The ATD is an annual UNWTO distinction based on an Expert Committee evaluation, which acknowledges destinations enabling a seamless experience to any tourist, regardless of their abilities. The first ATD was awarded in 2019 and has been temporarily put on hold, given the pandemic.
Accessibility needs to be central to destinations' tourism marketing
Facilitating travel for people with disabilities is an exceptional business opportunity. Yet, a change in mind-set and in the model of tourism services provision is needed in order to meet this major market demand. Accessible environments and services contribute to improve the quality of the tourism product and can create more job opportunities for people with disabilities. Accessibility, therefore, must be an intrinsic part of any responsible and sustainable tourism policy and strategy.
Travellers that have disabilities are more likely to avoid going to a destination at all if accessibility information isn't attainable. Many potential travellers have assistance when looking for places to travel to, however, some don't. This lack of assistance when doing research on a destination is likely to cause disabled travellers to discount a destination much sooner than other tourists.
Accessibility isn't just an issue for disabled travellers
Accessibility is a central element of any responsible and sustainable development policy. It is both a human rights imperative, as well as an opportunity to boost the reputation of the destination. In this context, accessible tourism does not only benefit persons with disabilities, but it also benefits all of society. To ensure that accessible tourism is developed in a sustainable manner requires that tourist destinations go beyond ad hoc services to adopting the principle of universal design, ensuring that all persons, regardless of their physical or cognitive needs, are able to use and enjoy the available amenities in an equitable and sustainable manner.