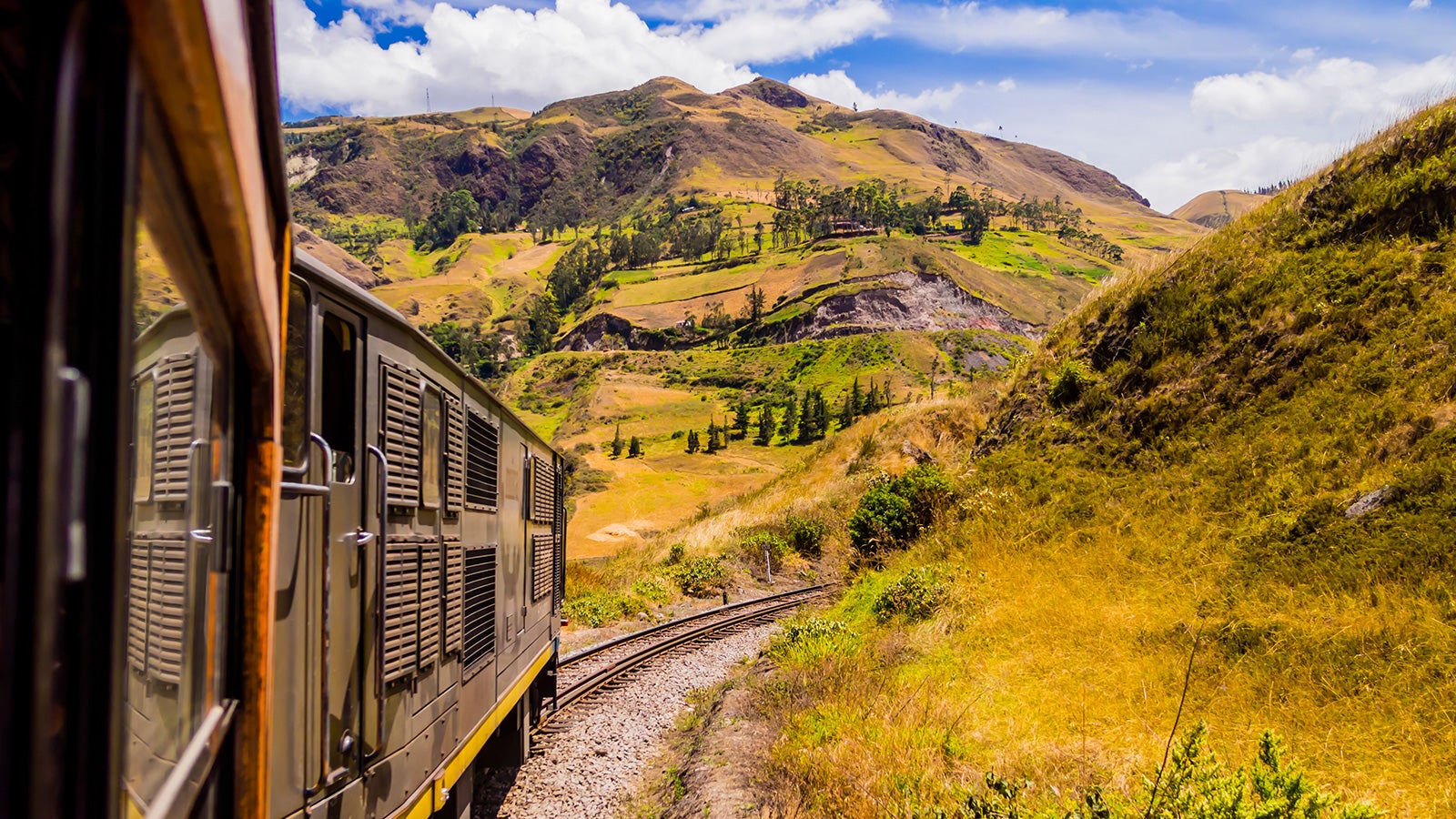 South and Central America's lack of adequate tourism infrastructure is a barrier to growth in visitation. Investment in infrastructure could revive tourism demand as well as rebuild the regional economy. Funding, improving technology, and addressing environmental impacts will be key considerations.
A pain point for tourism growth
Characterized by diverse cultures, stunning natural assets, and vibrant cities, South and Central America has much to offer tourists from within and outside the region. However, international arrivals to South America are disproportionately low. In 2019, inbound visitors to the region reached 67.7 million, following a compound annual growth (CAGR) of 1.7% between 2016 and 2019 (not including Mexico). In comparison, international arrivals to Asia-Pacific (APAC) achieved a CAGR of 5.9% in this period. In the decade from 2009 to 2019, inbound visitors to APAC had nearly doubled. Growth in visitation to South and Central America was much smaller at 58% in the same period.
Lacklustre growth in international visitation can be partly attributed to the region's underdeveloped tourism infrastructure, including airports, roads, ports, and hotels. Inadequate infrastructure undermines accessibility, particularly as the region's expansive, often hard-to-traverse landscape and dispersed population centres mean that good air transport is key to the region's tourism development. In the wake of the pandemic, focusing on infrastructure could not only help bring back Latin America's tourism sector, but also strengthen the entire economy.
The region has a major infrastructure gap
According to GlobalData's Tourism Construction Projects Database, in South and Central America there are a total of 960 active* tourism construction projects (including Mexico). To put this in perspective, in APAC there are 5,763 active tourism construction projects, while in the Middle East and Africa there are 2,137 live construction projects. Of the South and Central American countries, Brazil has the most active construction projects with more than 300, and a total value of $235.5 billion. In terms of number of projects, Mexico has the second most (190), followed by Peru (50), Chile (48) and Colombia (47).
The active projects include several designed to enhance the region's tourism infrastructure and equip it to better handle increasing numbers of international visitors. For instance, in Mexico a $6.4 billion railway project is in the execution phase. The project involves a 1,525km rail line spanning the Quintana Roo, Yucatán, Campeche, Chiapas and Tabasco states in Mexico. The objective of the project is to promote tourism in the country and is expected to generate 80,000 jobs. Improving infrastructure will not only help more people travel to and around Latin America but will also lay the foundation for long-term economic success.
A number of challenges to contend with
Relatively underdeveloped infrastructure is one of region's biggest obstacles to enhancing its tourism competitiveness. There are also number of key challenges linked to developing the region's infrastructure. The deteriorating fiscal condition of governments and investor uncertainty are likely to lead to reduced financing. Nevertheless, leveraging public-private partnerships will be key. Additional considerations include increasing the technological capabilities of infrastructure such as contactless payment and ticketing options in airports. More technologically advanced infrastructure can improve quality of service and decrease costs across the infrastructure asset lifecycle. Meanwhile, core to any construction project should be its environmental impact and sustainability features to ensure resilience for the future.
*Active refers to project stages: Announced, Study, Planning, Pre-Design, Design, Pre-tender, Tender, EPC Award, Execution