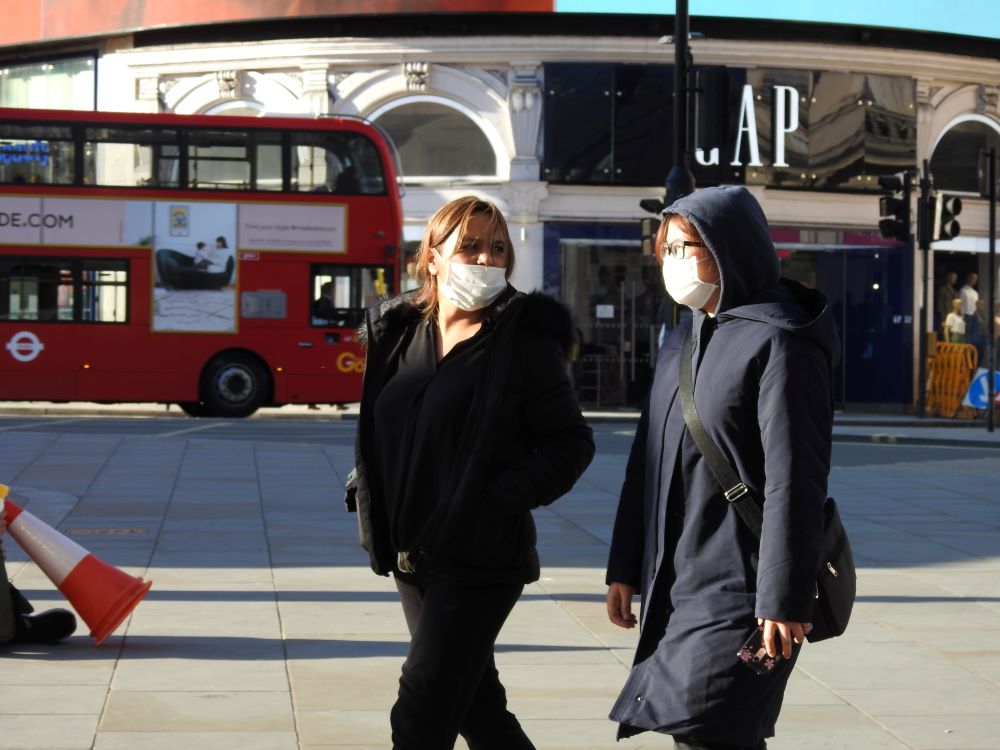 Amid a rising number of Covid-19 cases attributed to the new Omicron variant, onerous testing rules, and a government shrouded in controversy, the holiday season suddenly looks a lot less merry for businesses and Brits alike.
Businesses continue to be decimated by Covid-19
As all legal restrictions imposed in England in response to the Covid-19 pandemic were lifted on July 19, 2021, some sense of normality returned. In the months that followed, many of Britain's favourite sites including pubs, restaurants, football stadiums and tourist attractions were beginning to resemble that of the pre-pandemic UK, with the exception of optional mask wearing and hand sanitising stations.
However, businesses, especially those heavily dependent on domestic and inbound tourism, have been decimated by Covid-19 and many of them are still in survival mode. Research from GlobalData* reveals that the total domestic tourism expenditure fell by 63.7% year-on-year (YoY) to $50.9 billion in 2020, from a high of $164.0 billion in 2019. Meanwhile, inbound tourism expenditure declined by 84.2% YoY to $6.8 billion in 2020, from $43.2 billion in 2019. VisitBritain has calculated the loss over the past two years at over £2,300 per second, with more long-term impacts as tourism is not set for meaningful return until at least 2024.
As Covid-19 cases rise, many have either been forced to or opted to cancel their plans over the holidays, which will serve another devastating blow to tourism businesses who rely heavily on December trading. GlobalData's Q4 2021 Consumer Survey** revealed that 37% of respondents were already 'extremely' concerned about the impact of Covid-19 in general and Omicron is likely to have heightened concerns and unease around future travel plans and delayed recovery for many British businesses. The UK's chancellor introduced an Omicron support package, which includes a grant of up to £6,000 per site and the return of statutory sick pay. While this is a start, it is wholly inadequate when the billions of pounds the hospitality and tourism industry has lost is considered. Without adequate support, mass layoffs and insolvencies are imminent.
More Covid-19 restrictions knock travel sentiment
The highly contagious Omicron variant of Covid-19 brought a new wave of infections to the UK, with a record number of cases (106,122) reported on 22 December 2021. Alongside it is new restrictions from both domestic and international governments, and more uncertainty for businesses and travellers alike. In Scotland, new restrictions are being implemented from Boxing Day which will see Hogmanay parties cancelled, limits on event crowds, and table service returning to hospitality. In Wales, groups of no more than six people will be allowed to meet in public venues and nightclubs are set to close on 26 December. The UK's Prime Minister Boris Johnson has not ruled out additional measures before the New Year.
European nations have introduced new entry restrictions for British tourists in recent days, with France being the latest to prohibit entry. Further restrictions are yet to be announced and appear to be likely as the number of infections remains high. Going forward, traveller sentiment is likely to be left uneasy as they are reminded about the fragility of tourism recovery as the course of the Covid-19 pandemic remains difficult to forecast and travel restrictions can change at any point. As such, British travellers and businesses are set for another turbulent holiday period with potentially ever-changing restrictions.
*GlobalData Traveller Spending Patterns
**GlobalData Q4 2021 Consumer Survey