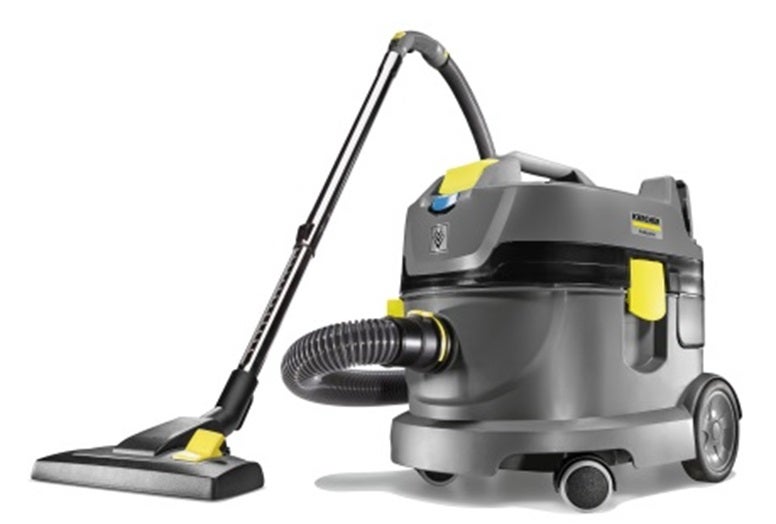 With the new T 9/1 Bp dry vacuum cleaner, Kärcher is launching a battery-powered machine on the market with a cleaning performance, which, for the first time, is comparable with a mains-operated model. The vacuum cleaner is not only suitable for selective cleaning, but also for maintenance cleaning, for example, in hotels, building cleaning or in public areas.
The new lithium-ion battery (36 V) has a run time of 24min. In the energy-saving setting, the so-called eco-efficiency mode, the working time is increased to 46min thanks to reduced energy consumption. The low noise level of 62dB (A) makes the machine suitable for use in noise-sensitive areas or for cleaning during business hours.
The vacuum cleaner is very versatile and mobile: without cord, the machine is ideal for fast and efficient cleaning in heavily furnished areas. Operators can easily clean room by room without having to plug the cord into different power outlets. This saves up to 20% working time. A further advantage: no cord, one tripping hazard less.
With the NT 22/1 Ap Bp L, Kärcher launches its first battery-powered wet and dry...