TKS
Turnkey Services for Refurbishment and Redesign of Brand Hotels
TKS is an international general contractor offering turnkey services for complex refurbishment projects and for initial installations in the brand hotel industry.
Industriestraße 4-6,
48703 Stadtlohn,
Germany

---
---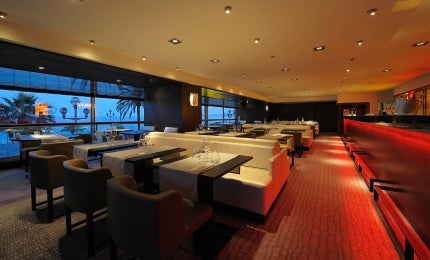 TKS is an international general contractor offering turnkey services for complex refurbishment projects and initial installations for brand hotels.
The international hotel industry is increasingly appointing general contractors to manage hotel renovations and oversee the organisation, coordination and implementation of all reconstruction and modernisation projects. This includes coordinating all parties involved, as well as ensuring compliance with all relevant official regulations.
Hotel refurbishment and redesign projects
Investors and operators appreciate the benefits of 'one-stop shopping', which offer reliable scheduling and budget planning coupled with excellent quality. Professional clients attach particular importance to the pooling of specific engineering disciplines as by having a single point of contact, clients can hedge the risks that commonly occur through relying on individual contracts. It also enables fixed prices and contractually specified deadlines to be agreed in advance.
Technical building systems general contractor service
Bundling the planning and realisation of technical and construction work enabled TKS to provide the first real 'all-in-one' solution, which resulted in substantial cost and time savings for owners and operators.
Through the integration of technical building systems in turnkey services, the client gains several benefits:
Only one contact person for the entire project
Simplified coordination and project implementation
Optimised interfaces and processes
By offering a total management service, TKS is able to execute even complex construction projects within a narrow timeframe and with a cost and deadline guarantee. TKS offers engineering services for the planning of all measures including air-conditioning, ventilation, sanitary installments, electricity and fire protection, in combination with the coordination of all assignments within the spectrum of interior construction and furnishing.
The company's expanded service portfolio allows TKS to master the increasing complexity of construction measures inherent in the modernisation or new construction of upscale hotels.
Complete modernisation services for hotels
TKS has successfully implemented the 'all-in-one' comprehensive solution for several clients, for example the luxury hotel Le Méridien in Hamburg, Germany.
In early 2014, the conference rooms and breakfast room of an adjacent building were temporarily integrated in the Le Méridien hotel building by re-purposing available space. Additionally, eight suites were converted into premium conference rooms while parts of the hotel lobby and the ballroom were reconstructed into the new breakfast restaurant. TKS acted as the general contractor for the project; the company planned and realised the redesign of the technical infrastructure as well as ensuring the interior furnishings matched the new building. This project was undertaken over a six week period while the hotel business continued to operate.
The principal was mhp Hotel an der Alster GmbH. The bost group in Berlin was responsible for the interior design.
Prestigious project in Switzerland
TKS made a strong entry into the Swiss market by modernising the Steigenberger Grandhotel Belvédère in Davos. The result is a prime example of the revitalisation of a legendary Grandhotel.
The modernisation included the lobby, lounge, bar and guest rooms. Further investments were made in technical building systems and fire protection. The public areas of the hotel bear the signature of the renowned Hamburg interior design office JOI-Design. The extensive renovation project was executed during normal hotel operations and also during closed business.
General contractor TKS Swiss provided 'all-in-one' services for the interior and planned and coordinated the problem-free assignment of all operations onsite.
TKS offers investors significant advantages: security and predictability with regard to costs, deadlines and quality.
Turnkey hotel solutions for core European markets
As part of its internationalisation, TKS initiated a name change in the fall of 2013, changing from Tenbrink Objekteinrichtungen to TKS, thereby turning the name into the programme. TKS is an acronym for Turn Key Solutions; the internationally used term for all-inclusive turnkey services.
Taking into account the anticipated increase in complex refurbishment and initial installation projects in the European brand hotel industry, general contractor TKS has used its re-branding to demonstrate its international experience and high degree of professionalism.
A vital part of the company's expansion strategy is to establish foreign subsidiaries, permitting TKS to position itself as a business partner with a well-founded, country-specific knowledge. TKS has a presence in three key markets: TKS France Sarl in Paris, TKS Swiss in Aarau and the new British subsidiary. Additional subsidiaries are planned.
About TKS
Germany-based TKS specialises in modernisation and initial installation of upscale hotels. The general contractor is located in Stadtlohn with subsidiaries in France, Switzerland and the UK. Due to the consistent expansion of its service portfolio, TKS has established itself as a leader in Europe's hotel industry. The company is regarded as a pioneer of the 'all-in-one solution and as the inventor of innovative tools, such as the shortest time renovation STR® and the CSM® analysis.
As a responsible general contractor with proven project management organisation, the company employs interdisciplinary experts from all technical and commercial disciplines. Hence, TKS is capable of conducting even very complex refurbishment and conversion projects. By extending its core competence with technical building systems, TKS has reinforced its leading role as a provider of turnkey solutions for the hotel industry.
TKS Germany GmbH
Industriestraße 4-6
48703 Stadtlohn
Germany