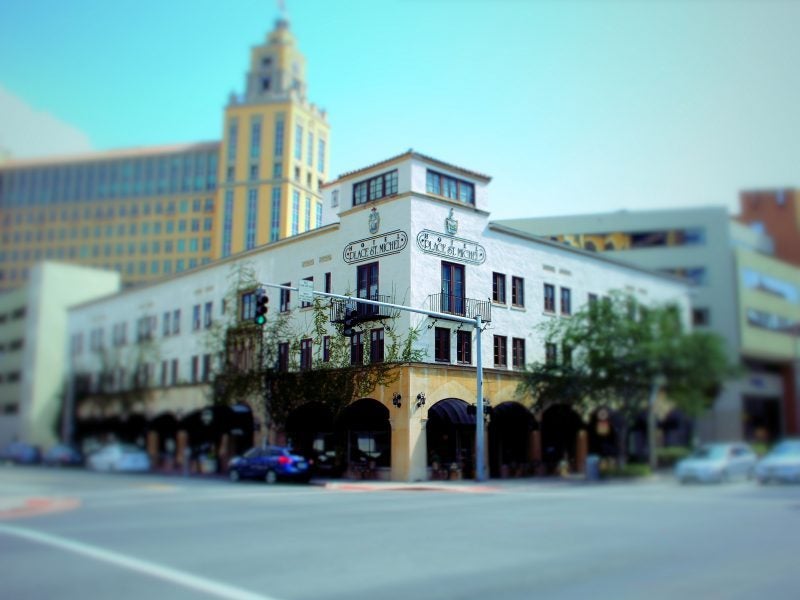 Hotel Internet Services (HIS) has announced the successful enhancement of guest Wi-Fi services at the Hotel St Michel.
Situated within a historic 1920s era building and providing its guests with a combination of classic charm and contemporary design, Hotel St Michel recognised a vital need to leverage HIS resources and industry knowledge to update its Wi-Fi infrastructure in order to cater to guest expectations for a seamless online experience.
With each guest attempting to connect three to four devices on average, Hotel St Michel leadership determined that its previous guest Wi-Fi service had become outdated and could not cope with the number of devices simultaneously trying to operate on its network. After considering competing providers, the property ultimately selected HIS due to the company's experience and ability to work closely with hoteliers in identifying a solution that would eliminate slow speeds and poor connectivity throughout the premises.
"I had researched HIS heavily prior to selecting their services and can now fully agree that the company is extremely professional throughout the entire process," says Carsten Davis, director of operations and finance at Hotel St Michel. "Importantly, the HIS team is always completely straightforward and does not overstate or understate what needs to be done. Their technicians will work with you on the project in a way that is understandable and that ultimately delivers the connectivity results that our guests demand in a price-competitive manner."
Replacing hallway access points by strategically implementing the advanced Ruckus R510s 802.11AC Smart Wi-Fi dual-band WAPs throughout Hotel St Michel's guestrooms, HIS was able to ensure that each area of the property could receive a strong and consistent signal. Due to its historic building design which prevented the installation of cabling on the second floor, Hotel St Michel was nonetheless able to rely on HIS expertise to provide guests staying on the floor with a strong connection and ability to connect multiple devices. This was achieved by creating a new network on the third floor along with the strategic placement of access points in every odd number of guestrooms. On the second floor, access points were implemented in every even number of guestrooms alongside additional units that could mesh and draw Wi-Fi signals from the third-floor network. Together with access points also implemented on the first-floor restaurant and bar areas, Hotel St Michel can now guarantee that guests will experience a seamless internet experience throughout the property and regardless of their online needs.
"We have experienced absolutely no guest complaints since the HIS installation," added Davis. "HIS was able to eliminate any previous Wi-Fi deadzones that we may have had and I can now stand anywhere on our property and be provided with a strong enough signal to either connect multiple devices or perform bandwidth-consuming activities such as content streaming without any sort of disruption."
For more information about the full range of technology solutions available from Hotel Internet Services, please fill out the enquiry form on this page.