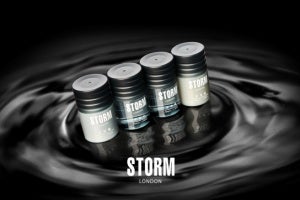 Ming Fai Enterprise International is one of the world's leading suppliers of hotel amenities and accessories, airline supplies, travel supplies, and skin and body care products, with a comprehensive lineup of internationally renowned brands.
In March 2013, Ming Fai Group and STORM cooperated and joined hands in creating a collection of brilliant STORM hotel amenities for the first time in the hotel industry, becoming the exclusive distributor of STORM hotel amenities in the Asia Pacific region. STORM is the only recognised British fashion watch brand on the market today. Launched in 1989, STORM products include watches, jewellery, bags, eyewear, sleepwear and fragrances. They are sold in 45 countries internationally.
The STORM hotel collection is inspired by the unique designs that have appealed to enthusiasts and others who have an eye for detail and style. In addition, the classic Chypre scent is the key note for STORM hotel amenities including natural beneficial essences such as ginseng root extract and hydrolyzed pearl protein, which effectively conditions the skin as well as enhancing blood circulation. Experience the contemporary styling incorporating sophistication and originality of STORM hotel amenities in your journey. Please contact Ming Fai Group to find out more.
Nourishing and fragrant, Baronessa Cali skin and body cosmetics merge ancient homemade recipes with high-quality...