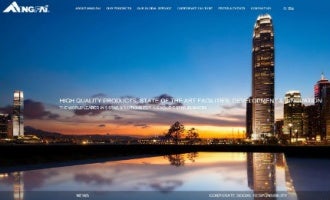 Ming Fai Group has upgraded its official website to provide more accessibility to its products, services and information.
The new website has five segments, which are profile, products, global service, corporate culture and press and events.
Each segment contains detailed information about Ming Fai Group.
In the profile segment, information about the history of Ming Fai is available, as well as key events, milestones, pictures and videos.
The product section includes an overall view of the company's product list and one-stop service to help with purchasing decisions.
Ming Fai established a new OS&E showroom in 2014 and built their five star solution concept in 2015, which is highlighted in the global service segment.
The corporate culture section explains the company's vision, aims, philosophy, sustainability and community engagement, while press and events includes updates of Ming Fai's news.
---
Image: Ming Fai new website. Photo: courtesy of Ming Fai Group.
Nourishing and fragrant, Baronessa Cali skin and body cosmetics merge ancient homemade recipes with high-quality...