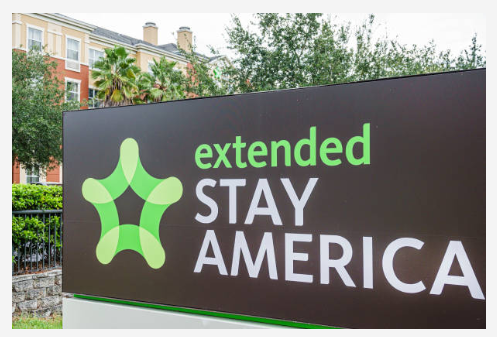 Hilton and Marriott International, the two largest hotel companies in the United States, are introducing new extended stay brands as the industry continues to show confidence in accommodation that caters to guests seeking longer booking periods.
This trend reflects the evolving work and travel habits of individuals.
Competition for long-term guests
Both Hilton and Marriott plan to open hotels under their yet-to-be-named new brands from 2024.
These companies will be vying for the same type of guests: individuals looking to book affordable rooms for 20 nights or longer.
Hilton's new brand focuses on guest comfort and convenience
Hilton is currently in talks with more than 100 hotel owners to establish properties under its new extended stay brand. The rooms will feature a fully equipped kitchen, including a full-size refrigerator, dishwasher and cooking top.
The hotels will have fitness facilities, laundry services and a small market offering snacks and toiletries for purchase. Hilton's CEO, Chris Nassetta, believes this new brand has the potential to be one of their most profitable, considering its comprehensive amenities and focus on guest needs.
Marriott targets suburban markets with extended stay properties
Marriott's extended stay properties will consist of 124 rooms, spanning approximately 54,000 square feet.
The company expects strong demand for these hotels in suburban areas located around 30 miles from major cities. Building in these locations is more cost-effective, and there is a limited supply of temporary lodgings there.
Extended stay: a bright spot in the hospitality industry
Demand for extended stay accommodation has proven resilient even amidst the pandemic's impact on the hospitality sector.
In 2022, these properties maintained an occupancy rate of 74.7%, slightly higher than in 2021 and significantly surpassing the overall US hotel occupancy rate which stood at 62.6%.
This enduring popularity reflects the changing travel and work patterns of millions of Americans who now combine business and leisure travel, resulting in longer trips that necessitate additional space and kitchen facilities.
Other companies join the market
Other hotel companies are also expanding their extended stay offerings.
Hyatt recently announced preliminary commitments from developers for 100 hotels under its new brand, Hyatt Studios, which operates at a higher price point compared to the forthcoming Hilton and Marriott brands.
This increasing interest in extended stay accommodation suggests that demand for these rooms will remain strong, even in the event of an economic recession.
Affordable rates and essential amenities
While hotel room rates have been rising, the new extended stay brands from Hilton and Marriott are designed to be affordable.
Marriott estimates that room rates will be around $80 per night, while Hilton plans to charge around $100. In comparison, the average daily rate for a US hotel room in 2022 was $149. Extended stay hotels typically offer fewer amenities compared to select or full-service properties, with limited food options and less frequent housekeeping.
Marriott expects each of its new extended stay properties to employ six to eight full-time staff members, a factor that is particularly important in the current labour market.
Investor confidence and expansion opportunities
Investment firms Blackstone and Starwood Capital have also made significant investments in the extended stay sector recently.
In 2021, they acquired Extended Stay America for $6 billion, and in 2022 they jointly purchased 111 properties under the WoodSpring Suites extended stay brand for $1.5bn.
These moves highlight the attractiveness and potential returns of extended stay properties for investors.
Meeting guests' diverse needs
Extended stay accommodation has long been popular among workers on temporary assignments, such as construction crews and business consultants.
During the pandemic, these hotels also served traveling medical professionals working in Covid-19 hotspots. People undergoing personal relocations and home renovations, or experiencing life changes such as divorce, also find extended stays convenient.
Temporary accommodation also becomes crucial in the aftermath of natural disasters such as floods and hurricanes.
Future prospects and development challenges
Hotel development and management firms, such as the Concord Hospitality Enterprises Company, also recognise the value of extended stay properties. Concord has 13 hotels currently under construction, with six of these falling into the extended stay category in the lower and midmarket price range.
They plan to build hotels under the new Marriott brand in areas with robust job growth and active housing markets, such as North Carolina, Florida and Texas, and close to cities such as Phoenix and Nashville.
These properties can generate returns for investors within their first year of operation, making them particularly appealing amid the challenging landscape of hotel financing for ground-up development.