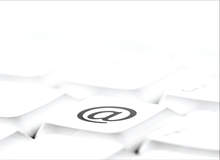 The hospitality sector continues to be a laggard in terms of the adoption of technology, and there is often a combination of state-of-the-art and legacy systems, which contributes to specific business challenges, including lack of interoperability, complex data views and poor inventory management.
As the hotel sector attempts to address these challenges, other strategic marketing partners, such as destinations, airlines and restaurants, are already adopting new, emerging technologies such as biometric identification (airports) and exploiting new media such as social networking sites to connect with customers (travel).
Technologies in hotels can be divided into two broad categories: customer-centric and hotel-centric. The former refers to all types of technology visible to the customer, such as in-room guest entertainment, whereas the latter refers to back-office applications such as property management systems.
"Web 2.0 will drive innovation and marketing focus in the immediate future."
CUSTOMER-CENTRIC TECHNOLOGIES
The internet has brought relentless change to the tourist industry. Online distribution continues to grow and is a key marketing channel for hotels, with third-party distributors now focusing on the 'long tail' of the hotel sector by targeting smaller, independent properties. However, one area where e-distribution and online promotional activities may be disrupted is in the unprecedented growth of social networking websites (Web 2.0).
We can expect that Web 2.0 will drive innovation and marketing focus in the immediate future, and hotels will have to develop ways to reach customers who blog, post comments, form opinions and build their own virtual networks. These new media will ultimately influence buyer behaviour, particularly via websites such as Facebook and MySpace, where members 'tag' their favourite websites and share with their peers.
Already, the major hotels are considering how to use this social space, and Starwood was quick to launch 'The Lobby' and use the virtual world of Second Life to communicate with customers. This new connectivity is far-reaching. Restaurants' patrons, for example, can be influenced by websites fuelled by comments from employees and other interested parties and giving an unexpurgated view of what goes on behind the scenes.
Furthermore, in the very near future, the industry will have to address the needs of the mobile customer, who wants localised information based on where they are and what they are doing now.
HOTEL-CENTRIC TECHNOLOGIES
For the last 20 years, the dominant software for hotels has been the property management system (PMS). However, realistically, few hotels use the full capacity of the PMS and, with the expansion in internet bandwidth, downloading and renting software becomes more viable.
This concept of software as a service (SAAS), where payment is only for selected functionality, is likely to become a growing trend. Therefore, investment costs will be reduced and realistic costing can be applied to actual software usage. Eventually, ROI projection will alter, and total cost of ownership will be calculated in a different way.
"The concept of software as a service (SAAS) is likely to become a growing trend."
This may mean that software developers/vendors who are in privileged positions, such as the established PMS vendors, may now have to deliver versatile, improved support and development. After-sales service may prove to be the critical factor, as service levels may be varied throughout agreements between hotels and software vendors.
This will also make sophisticated software (such as CRM or revenue management) more financially viable for small and medium-sized enterprises that hitherto could not afford the capital outlay.
BUSINESS CASE FOR TECHNOLOGY
The challenge for the hospitality industry is to identify which technologies can reduce costs and/or improve revenues, and thus contribute to profit opportunities – as not all technologies are value-adding.
By the end of 2011, Gartner predicts that 80% of active internet users will have joined a virtual world, and hotels will need to accommodate their guests' real and virtual existences. The challenge to hotels has been laid down. They need to act effectively and quickly in order to stay ahead of the technology game.