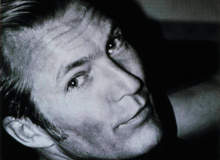 Part of the hotel industry culture that is very detrimental is this: "we must be first". You have magazines like Harpers, Tatler or Vogue desperate to have a story about it.
I don't play that game because to me, a hotel needs a little while to sort the bugs out. I am not too fussed about being the first person off the plane.
Hip Hotels has evolved into a travel brand. It just happens that hotels are a key component of travel but I have not isolated hotels per se.
In the '20s and '30s travel was a very elite pastime. Today the numbers have increased hugely and you get something that has changed everybody's life, which is the notion of styling.
What kind of person are you? In New York, are you an Upper East Side person?
In that case you are staying at the Carlisle. Or are you an Upper West Side person, or a Midtown person?
You can be that specific about who you are as a consumer. Take a destination like the Maldives.
Are you a barefoot in the sand person or are you the "I'm not going to dinner unless my girlfriend is wearing her Dolce & Gabbana dress and it has to be bling" person? Then you are at the W.
For me a Hip Hotel has to have something individual. That is all I look for as a starting point and I think that is enough.
All other things, such as food service, location, the level of luxury, are things you consider – but the primary consideration is: does it have something individual?
And if it does, it is great.
I recently stayed for the third time on Soneva Fushi in the Maldives and I love it. I was surprised at how much I love it.
"I am not too fussed about being the first person off the plane."
It has managed to maintain what is so beautiful about the Maldives without wrecking it. So instead of an entire colony of buildings on stilts, it is just a little amoeba drop of an island with all the guest villas neatly nestled into the jungle so you don't see them.
Everybody has a villa and their own beach. You get a bike to cycle around the island.
It's fantastic. It's what a barefoot island experience should be.
Your feet never leave the sand.
Something as simple as putting on a face mask, snorkel and fins and swimming to the edge of the reef, and as you are hovering this huge black manta ray glides by – it is amazing how addictive stuff like that is.
I spent a weekend with people who had spent time converting a fort outside Delhi very beautifully in a minimal, contemporary sense. And they had a very interesting observation, which is the kind of the thing you expect there.
They said: "We have gone past need. Our entire society, by and large, is now in the area where it is all about styling your own environment. In every sense. It is nothing to do with going from A to B. You buy a car because it is you."
Is Hip Hotels part of the establishment? Yes and No.
Yes it is because hotels are part of an establishment. Anything where you pay money is part of the establishment.
But at the same time it is not in the sense that that our commercial drive is based on being different.
Boutique has not run its course. I don't think it has even scratched the surface.
"Boutique has not run its course. I don't think it has even scratched the surface."
Let's say you throw a dart at a map and it lands on Jose Ignacio in Uruguay. Fifteen years ago no one had heard of it, and slowly it became known as this kind of version of the Hamptons with tiny wooden buildings instead of all the mass tourism of Punta.
And then there was one really cool hotel there called Posada del Faro. A family built a house and in the end decided they would build a good hotel.
Now there are another two places there and another few in development. If the same dart had landed on a tiny little town on the coast of Brazil called Trancoso, it would be the same scenario.
If you work out what that means globally, imagine that all these little places are accelerating at that speed, where one place becomes three, becomes six and when you get to six you move somewhere else. That's what I mean when I say we haven't seen the beginning of it yet.
When I started the first Hip Hotels book, there was no way in the world you could do an entire book dedicated to interesting hotels in Britain. Now you could do three or four books, easily.
My favourite hotel would be the Hotel Endsleigh in Devon, because it is one of those places with amazing stories. That is so rare.
It took somebody like Olga Polizzi with enough money and enough sensibility to say: "We are going to make it beautiful again but we are not going to wreck it."
I was writing a book series called World Design. People are interested in interiors, architecture and beautiful things, but very few people are told where it all comes from.
Simple things like why are American barns red? Why does Morocco have a completely different colour scheme in its art from other Islamic countries?
Why does it have a tradition of mosaic tiling? Why does it have a strong affinity with pottery?
Why does Mexico have such bright colours? Why is Mexican architecture so large and monumental?
That was the basis of these books. I started to break it down culturally and in the process of doing those books there was a lot of travel.
I was really stumbling across a lot of interesting places and hotels. I find these places by accident because I happen to travel so much and I thought it was funny that there was no way to access these places.
Interview by Christopher Kanal