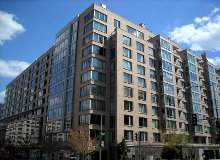 The Ritz-Carlton Hotel Company outlined plans to open 15 new hotels by 2016, in a move to expand its global footprint to 100 hotels and resorts.
As part of the plan, new properties are scheduled to open in Egypt, Tunisia, Morocco, Indonesia, and the People's Republic of China and Panama over the next 30 months.
The Ritz-Carlton will add five new hotels in the Asia-Pacific region with further development planned in Malaysia and India.
German banking giant Deutsche Bank divested its loss-making Cosmopolitan of Las Vegas casino and resort to private equity firm Blackstone for a total consideration of $1.7bn.
The resort, which broke ground in October 2005, is located just south of the Bellagio on the west side of Las Vegas Boulevard, and consists of two high-rise towers.
The $3.9bn project features 2,995 rooms, an 110,00ft² casino, 300,000ft² of retail and restaurant space, a 40,000ft² spa and fitness facility, a 1,800 seat theater, and 150,000ft² of meeting/convention space. It also features Marquee Nightclub & Dayclub.
Hotel industry veteran Edward Scheetz launched a new hospitality brand, Chelsea Hotels, a re-brand and evolution of the former King & Grove Hotels.
Hotels under the Chelsea brand include Hotel Chelsea (built 1884), Martha Washington (1905), McCarren Hotel & Pool (2011), Ruschmeyer's (1952), and Astor Hotel (due to open in 2016).
In late August 2014, King & Grove New York will be re-launched under the hotel's original name, Martha Washington.
The Hotel Chelsea will open in 2015, and a new project, Astor Hotel, will open in 2016.
France-based Louvre Hotels Group announced plans to open up to 30 new hotels in Indonesia over the next three years under its upscale Golden Tulip and budget Première Classe brands.
Louvre entered the Indonesian market in late 2012. Since then it has launched the 138-room Golden Tulip Galaxy Banjarmasin, and intends to open an additional six hotels this year alone.
Expansion plans include three hotels in the booming tourism destination of Bali – Golden Tulip Devins, Seminyak, Golden Tulip Essential, Denpasar and Golden Tulip Jineng Tamansari, Kuta – as well as Golden Tulip Essential Pontianak in West Kalimantan and two properties in Bandung, the Golden Tulip Kalyana, Buah Batu and the five-star Royal Tulip Bandung, Baros, Cimahi.
Marriott International expanded the reach of its Courtyard by Marriott brand with the opening of a new Courtyard hotel in Korea's Gyeonggi province.
The new Courtyard by Marriott Seoul Pangyo is located in the centre of the Pangyo Techno Valley, which is a growing information technology cluster in Seongnam city and is a close distance from the Pangyo subway station.
The 282-room hotel occupies the eighth floor and and above of the 19-storey mixed-use complex, which houses offices, retail shops, restaurants and coffee shops.
Hyatt Hotels expanded its global portfolio with the opening of Hyatt Place Shenzhen Dongmen in China and Hyatt Atlanta Perimeter in the US.
The hospitality giant also revealed plans to open a Hyatt Place hotel in Jermuk, Armenia, in 2015.
Located in the Dongmen district of Shenzhen, a southern Chinese city bordering Hong Kong, Hyatt Place Shenzhen Dongmen is the first Hyatt Place brand hotel in China.
Designed for both business and leisure travellers, Hyatt Place Shenzhen Dongmen offers 144 rooms equipped with 42in HDTV and Hyatt Grand Bed.
Starwood Hotels and Resorts Worldwide said that it will open three new hotels on the site of the former Metropolitan Hotel in Dubai in 2015.
Guide de Wilde, Starwood SVP, regional director for Middle East, said in an interview with Hotelier Middle East that the complex, comprising the 966-key Westin Dubai, the 241-room St Regis Dubai and the 384-key W Hotel, will open progressively during 2015.
St Regis will open in the second quarter, W Hotel in the third quarter and the Westin will open towards the end of the year, according to de Wilde.
Hard Rock International (HRI) was all set to open its first European hotel, Hard Rock Hotel Ibiza, in Spain in May.
The 493-room property will be located on the island of Ibiza, offering amenities such as: Rock Spa, Roxity Kids Club, The Sound of Your Stay, Rock Suite Legend, Rock Star Suite, and Sublimotion.
Additional dining options will include The Beach Club; Estado Puro; Sessions; 3rd Half, a sports bar and lounge; and The Ninth Sky Lounge, a rooftop sky lounge featuring panoramic views over the Mediterranean coastline.
RFID Bracelets will allow guests to benefit from advantages such as eliminating the need for room keys, express check-in and check-out and exclusive payment services, among others.