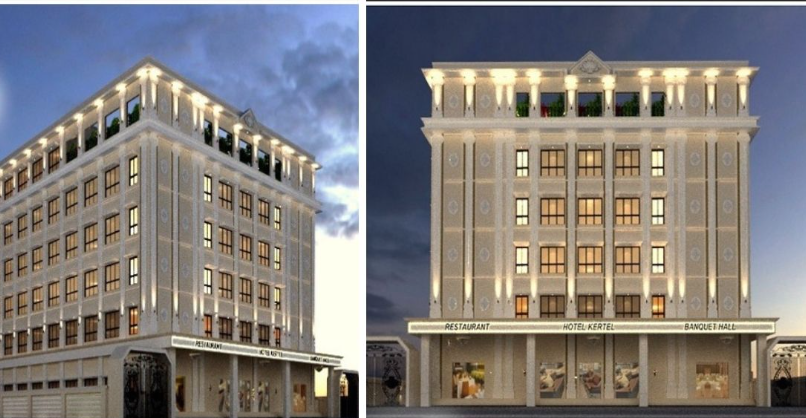 Dubai-based hotel management firm Aleph Hospitality and Congo-based Sokerico Group have signed a management contract for a property in the Democratic Republic of the Congo.
The hotel, Kertel Suites, is currently under development. It is expected to open in the first quarter of next year.
Once opened, the boutique hotel will feature all-suite accommodations.
The hotel will have two dining options, French bakery-bistro and an upscale rooftop resto-bar.
Other amenities will include a roof swimming pool, a spa, a fully equipped gym and three banquet halls.
Aleph Hospitality founder and managing director Bani Haddad said: "We are thrilled to have been entrusted with management of Kertel Suites in Kinshasa and we are excited to be operating our first property in Africa's largest city.
"It's an interesting time to secure a presence in heart of Africa, as The Democratic Republic of the Congo is currently investing in hospitality sector, restoring historical sites and strengthening sustainability within their ecosystem."
The hotel is located in Gombe, which is a business centre and embassies area of Congo's capital city Kinshasa.
Kertel Suites is around 20-minute drive away from the N'Dolo Airport and near to Central Station Square, Picasso Beach and the Jardin Zoologique.
With this new property, the portfolio of Aleph Hospitality now includes a total of 12 properties across eight countries in the African continent.
The company manages hotels for owners on both franchise basis for branded hotels and as a white label operator for independently branded properties.
It is further targeting to manage 50 hotels in the Middle East and Africa by 2026.
Last month, Aleph Hospitality was selected to manage Best Western Plus the Athena Hotel in Kampala, Uganda.