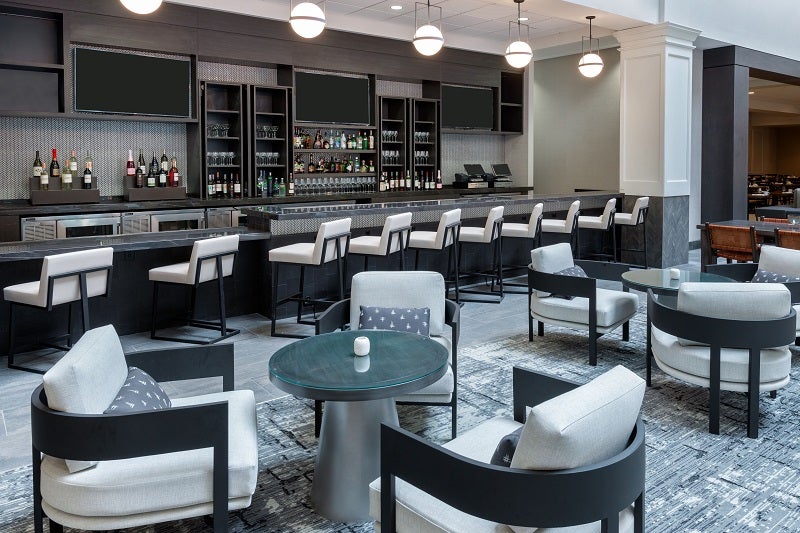 Hotel operator Atrium Hospitality has announced the completion of the multimillion-dollar renovation of the 275-suite Hilton Charlotte Airport in North Carolina.
The two-year renovation programme has seen improvements being made to shared areas, guest suites, and event spaces with all receiving a fresh, modern redesign to enrich guest experiences.
The hotel, which is operated by Alpharetta, Georgia-based Atrium Hospitality, is located at 2800 Coliseum Centre Drive in the Charlotte business district.
Atrium Hospitality president and chief operating officer Rob Mangiarelli said: "Our Queen City hotel has been a leader in upscale hospitality services and events in the CLT Airport market and Uptown Charlotte for years. We're pleased to build on that earned reputation with the completion of our thoughtfully redesigned hotel.

"Complemented by our hotel's warm hospitality, attentive service, and sustainable operations, our investment in the extensive transformation of the Hilton Charlotte Airport supports our commitment to maintaining exceptional guest stays."
The Hilton Charlotte Airport's refurbished look is stylish yet functional with redesigned public areas and guest suites featuring modern fixtures, wood finishes, and attractive textiles.
It provides private dining area serving breakfast, lunch and dinner; social seating in open-air atrium; and has new lobby design.
The fitness centre has been expanded and features new workout equipment.
The hotel also has an indoor pool area, and 28,300ft2 of event space that includes two grand ballrooms and a new executive boardroom on the first floor.
Atrium Hospitality manages a portfolio of over 80 hotels in 28 US states, including five hotels in North Carolina offering a total 1,183 guest suites and around 115,000ft2 of event space.