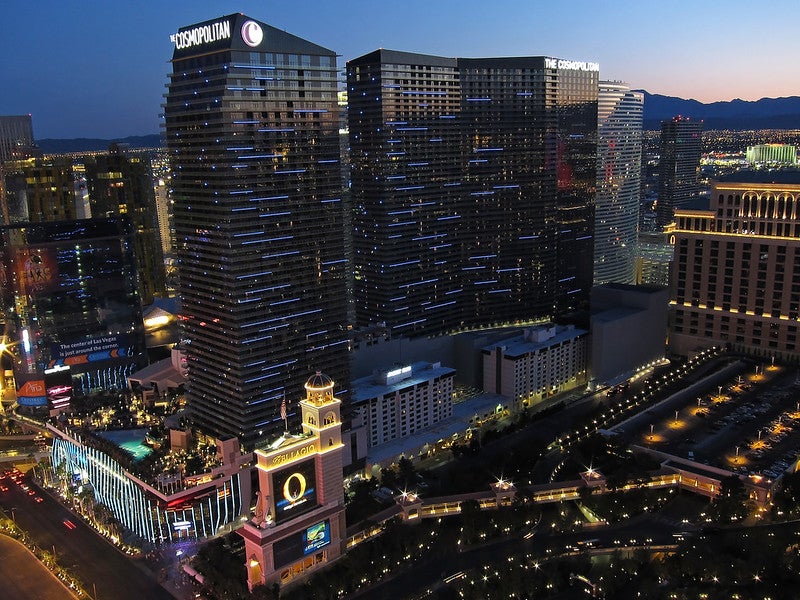 Blackstone Real Estate Partners VII (BREP) has agreed to divest The Cosmopolitan of Las Vegas casino and hotel in the US for $5.65bn.
According to a Blackstone statement, the deal will separate the asset and its operations for an optimal outcome.
As per the terms of the agreement, MGM Resorts International will acquire the operations of the hotel on the Las Vegas Strip, while a partnership of Cherng Family Trust, Stonepeak Partners and Blackstone Real Estate Income Trust (BREIT) will take over The Cosmopolitan's real estate assets.
Separately, MGM will enter into a long-term net lease with the partnership.
Blackstone Real Estate Americas acquisitions head Tyler Henritze said: "This transaction underscores Blackstone's ability to acquire and transform large, complex assets. As owners of The Cosmopolitan, we invested strategic capital and brought our expertise and experience in the lodging space to create the most dynamic destination on the Las Vegas Strip.
"The management team and employees at The Cosmopolitan, led by CEO Bill McBeath, flawlessly executed an ambitious business plan, including navigating a challenging period for the entire industry, to position the property for such a high level of success."
Notably, Blackstone acquired The Cosmopolitan hotel in 2014 and since then have invested more than $500m on upgrades.
The asset manager renovated approximately 3,000 guest rooms and built 67 new rooms and suites. It also enhanced gaming amenities and common areas.
Blackstone has also reached agreements with unions at the property to secure around 3,000 stable jobs for professionals who will continue to serve guests at the hotel.
The deal is expected to complete in early 2022, subject to regulatory approvals and other customary closing conditions.