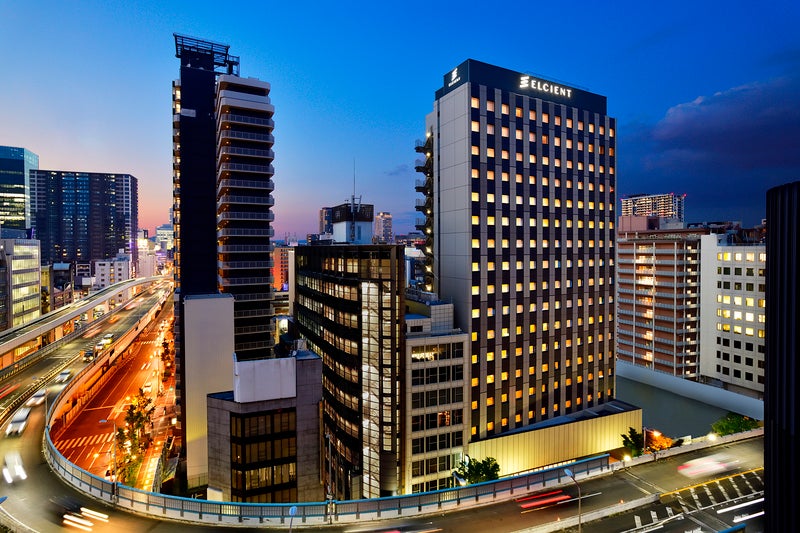 Hotel Elcient Osaka has announced that it opened its doors to the public on 1 August at Sonezaki, Osaka in Japan.
The hotel offers 253 rooms of which 112 are double rooms and the remaining 141 are twin rooms. It also features a guest lounge, a public bath, and a gym.
The hotel is accessible from Kansai International Airport to JR Osaka Station which is a 12-minute walk from the hotel.
It also provides access to Nara, Kobe, Kyoto, and Wakayama which makes it ideal to visit tourist attractions and UNESCO World Heritage sites.
The Sonezaki area where the hotel is located is called a 'gourmet town' that symbolises the city where the locals eat.
The location of the hotel also provides different sightseeing and entertainment places along with traditional performing arts experiences including Ningyo Joruri, Rakugo, Kabuki and Noh.
The hotel guests can also find Tsuyu no Tenjinjya which is a spiritual spot with a history of more than 1,300 years.
Hotel Elcient Osaka general manager Kazuya Shintani said: "We appreciate healthcare workers, local communities, and governments everywhere who face the difficult challenge of responding to COVID-19, working on the front lines to contain it.
"We will not be able to open Hotel Elcient Osaka without them. We will remain vigilant on the Covid-19 situation and take appropriate steps. Precautions are in place to ensure a healthy stay for our guests."