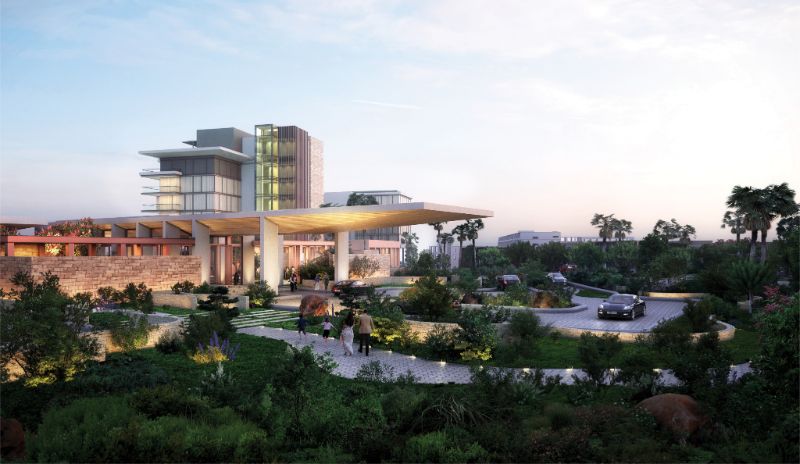 US-based hospitality company Hyatt is set to foray into Cyprus to support is growth in Europe.
A Hyatt affiliate signed a management agreement with Anolia Holdings to open the hotel in the island.
The hotel, named Grand Hyatt Limassol, is expected to open its doors in 2025.
Hyatt vice-president development for Europe and Africa Takuya Aoyama said: "We're delighted to work with Anolia Holdings Limited to bring the Grand Hyatt brand, known for its access to iconic locales, to the island of Cyprus, one of the most popular tourist destinations in Europe.
"Grand Hyatt Limassol represents a key element of our growth strategy in Europe as we continue to seek opportunities to extend our resort footprint in the Mediterranean."
The 300-room resort will be located at a Blue Flag beach east of Limassol, a city on the southern coast of Cyprus.
It will feature 43,000ft2 beach club including premium spa, fitness facilities as well as two outdoor pools and one indoor pool.
Grand Hyatt Limassol will also include a 15,000ft2 event space.
The hotel will be a part of the Zaria Resort, a mixed-use luxury development in the region.
Anolia Holdings director Alexander Iakovlev said: "The Grand Hyatt brand is synonymous with luxury and creating unique experiences for guests which remain authentic to the destination itself.
"In addition, given Limassol's status as a financial capital of Cyprus, the hotel will not only attract leisure guests but may also prove popular for business travellers, conference-goers and event attendees. We are eager to see Grand Hyatt Limassol become the heart of the Zaria Resort development."
Notably, Hyatt opened 12 properties in Europe last year. Four new hotels are also scheduled to open in 2020.
Last month, the company Hyatt Hotels introduced new protocols to ensure the safety and wellbeing of the guests amid the Covid-19 pandemic.