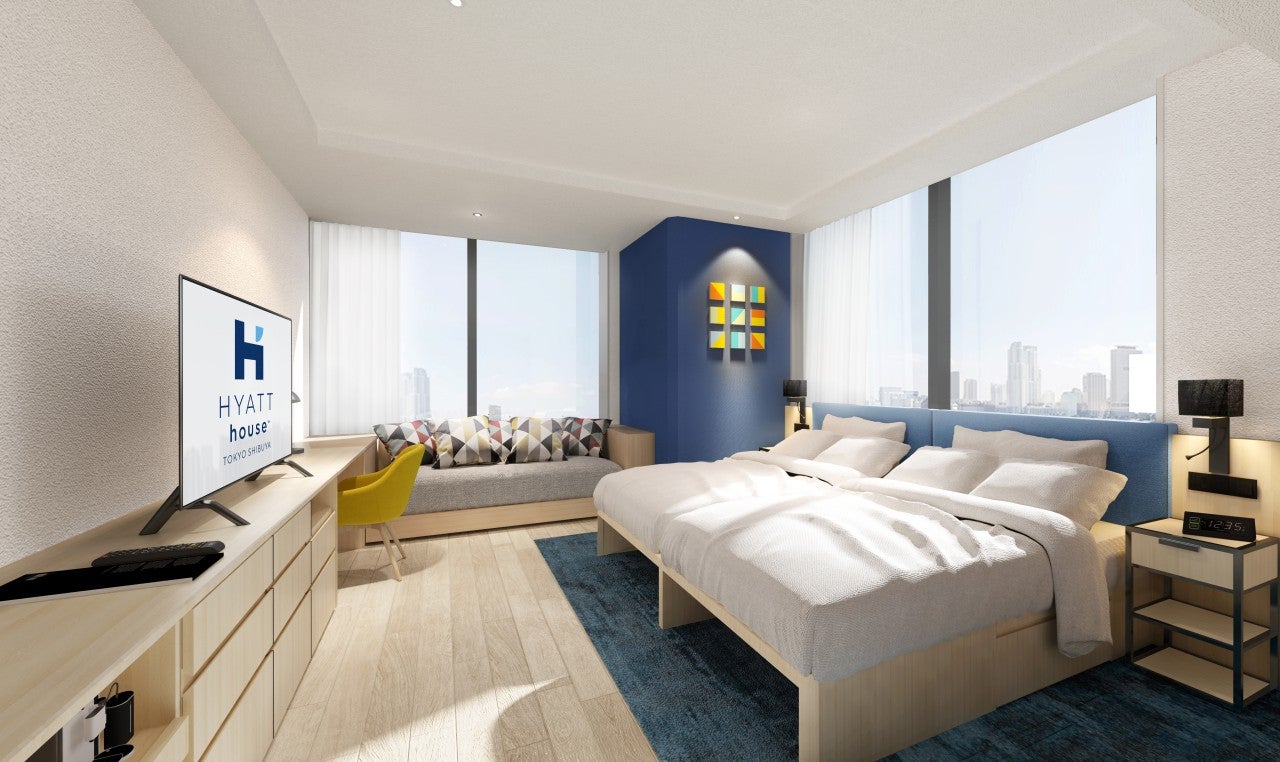 A Hyatt affiliate has signed a management agreement with Tokyu Land for the first Hyatt House brand property in Tokyo, Japan.
The property is located in Sakuragaoka area, which is being redeveloped as part of a major transformation of the Shibuya district.
Hyatt House Tokyo Shibuya hotel is close to offices and commercial facilities in Shibuya and is within walking distance from the Shibuya Scramble Crossing.
Slated to open in mid-2024, the hotel will have 126 rooms, with size ranging from approximately 344 to 915ft2.
Hyatt House Tokyo Shibuya will feature a rooftop garden, indoor swimming pool, lounge, H Bar, fitness room and restaurant.
Tokyu Land Corporation director and managing officer Tatsuaki Tanaka said: "We are pleased to welcome Hyatt's Hyatt House brand to the redeveloped Shibuya Station area, a project in which Tokyu Land is participating.
"Shibuya is both an active business district populated with many offices and a popular recreational district offering Tokyo's latest entertainment, and Hyatt House Tokyo Shibuya will allow international travellers and locals alike to enjoy unique and iconic Shibuya experiences."
Hyatt House Tokyo Shibuya will become the second Hyatt House-branded property in Japan after Hyatt House Kanazawa in Ishikawa.
The company has more than 125 properties under Hyatt House brand across the globe.
Hyatt Japan and Micronesia vice-president Sam Sakamura said: "Shibuya is known around the world as one of the dynamic facets of Tokyo, and Hyatt House Tokyo Shibuya will play a vital role in the major redevelopment around Shibuya Station.
"We are honoured to work with Tokyu Land Corporation on this once-in-a-lifetime project and look forward to the debut of the Hyatt House brand to Tokyo while providing travellers a home away from home."
Last month, the hospitality firm opened Hyatt Place Hangzhou International Airport, its first Hyatt Place hotel in Hangzhou, China.