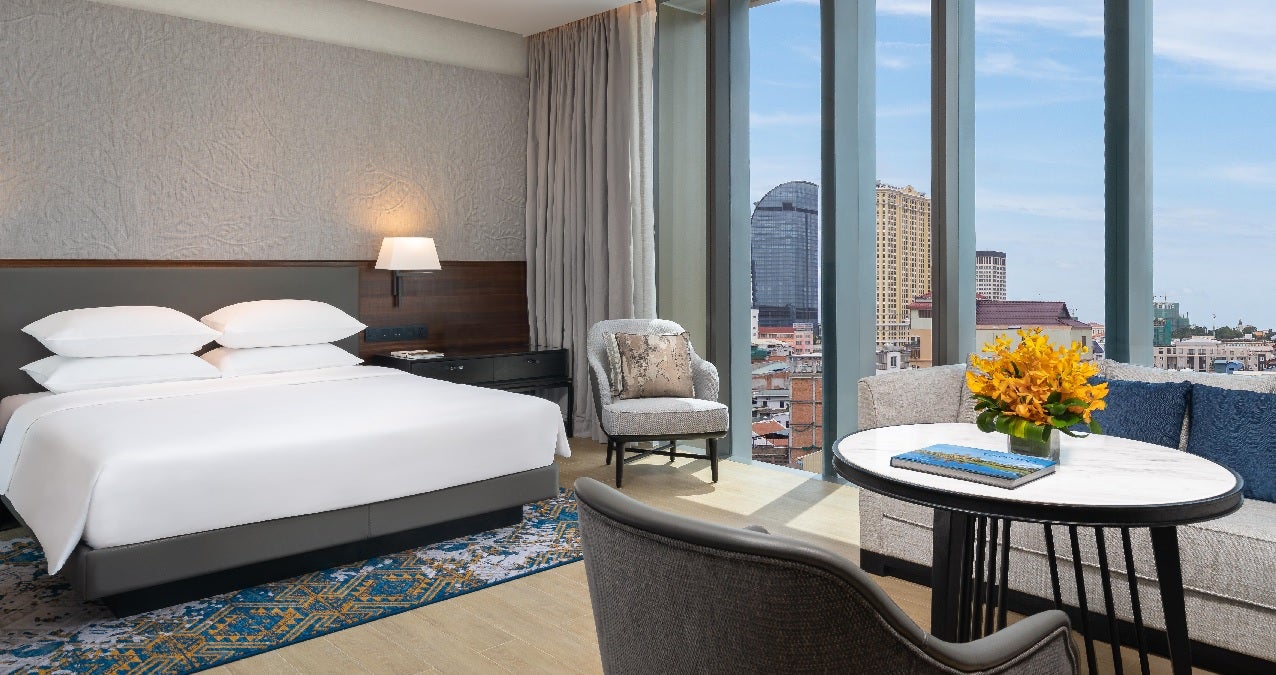 Hyatt Hotels has opened a new hotel in the Cambodian capital of Phnom Penh, marking its first property in the city.
Dubbed Hyatt Regency Phnom Penh, the 247-room property is also the second hotel in the country.
It is located in the district of Doun Penh and situated close to Royal Palace, National Museum and the riverside.
Hyatt Regency Phnom Penh general manager Herman Kemp said: "We are excited to open our doors and introduce the Hyatt Regency brand to Cambodia, supporting the country's hospitality industry as well as reinforcing Hyatt's steady and thoughtful growth in Southeast Asia."
Hyatt Regency Phnom Penh consists of century French heritage building and a newly-constructed, 14-story main building with guestrooms, including 43 residential-style suites.
Designed by Singapore-based SCDA Architects and Thailand-based PIA Interior, the interiors of Hyatt Regency Phnom Penh are said to be reminiscent of Cambodia's unique history.
It also brings together Khmer architectural accents with French colonial inspirations and features commissioned artworks by contemporary Cambodian artist, FONKi.
The guest rooms feature modern amenities, including complimentary high-speed Wi-Fi, 65-inch TVs, a walk-in rain shower, Staycast systems, and Hyatt Mobile Entry technology for keyless entry.
Hyatt Regency Phnom Penh also provides four dining venues 15,069ft2 of meeting and event space designated for conferences and social gatherings.
Guests will also have access to recreational facilities, including outdoor infinity pool, a poolside bar, a Himalayan salt room, a steam room as well as a 24-hour gym.
Kemp added: "We look forward to welcoming business and leisure guests to an energising new space where they can recharge, discover locally inspired culinary experiences and stay connected during a stress-free travel experience, all delivered with the warm comfort of Cambodian hospitality."
In 2018, Japan-based Okura Nikko Hotel Management, a subsidiary of Hotel Okura, announced plans to open a hotel in Phnom Penh in 2022.