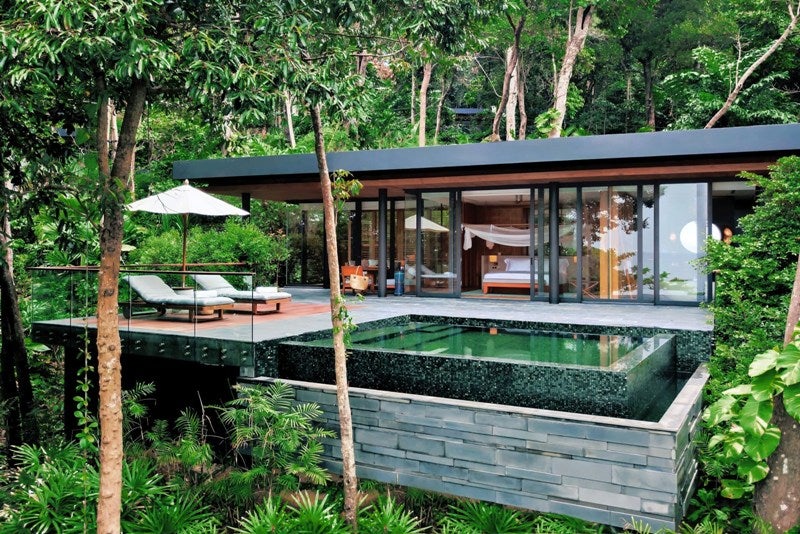 InterContinental Hotels Group (IHG) has expanded its portfolio of brands with the acquisition of Six Senses Hotels Resorts Spas.
Six Senses Hotels Resorts Spas includes 16 resorts and hotels around the world.
The latest addition to this portfolio, Six Senses Krabey Island, will open on 1 March in Cambodia.
This resort features 40 villas all with private plunge pools.
Six Senses focuses on wellness and sustainability, with each hotel and resort set in locations of natural beauty. It has properties in 12 countries, including island resorts in the Seychelles and Maldives, beach-side retreats in Indonesia, Thailand, Vietnam and Oman, and residences in the mountains of Courchevel (France).
IHG CEO Keith Barr said: "IHG's growing portfolio of luxury brands is a collection of the very best in the travel industry. Each one offers something unique to our guests, and together they offer an unparalleled choice of locations and experiences. We're incredibly proud to welcome Six Senses into our family of brands and look forward to opening more stunning hotels, resorts and spas – each one staying true to Six Senses' world-renowned reputation for wellness and an unwavering commitment to purposeful travel."
Six Senses CEO Neil Jacobs said: "This is an exciting new era for Six Senses," said . "IHG believes in our purpose to merge the two platforms of wellness and sustainability to promote personal health, and the health of the planet. Joining forces with IHG means we can use a wealth of systems and operational excellence to grow our brand and reach new markets without losing our quirky personality and playful touch."
IHG's portfolio includes InterContinental Hotels & Resorts, a luxury hotel brand that recently celebrated the opening of its 200th hotel; Regent Hotels & Resorts, which was also recently acquired and now undergoing a repositioning; Kimpton Hotels & Restaurants, a brand that is now set to open in 20 new global destinations including Mexico City, Paris, Barcelona, Bali and Shanghai.
IHG has 15 hotel brands and more than 5,500 hotels around the world.