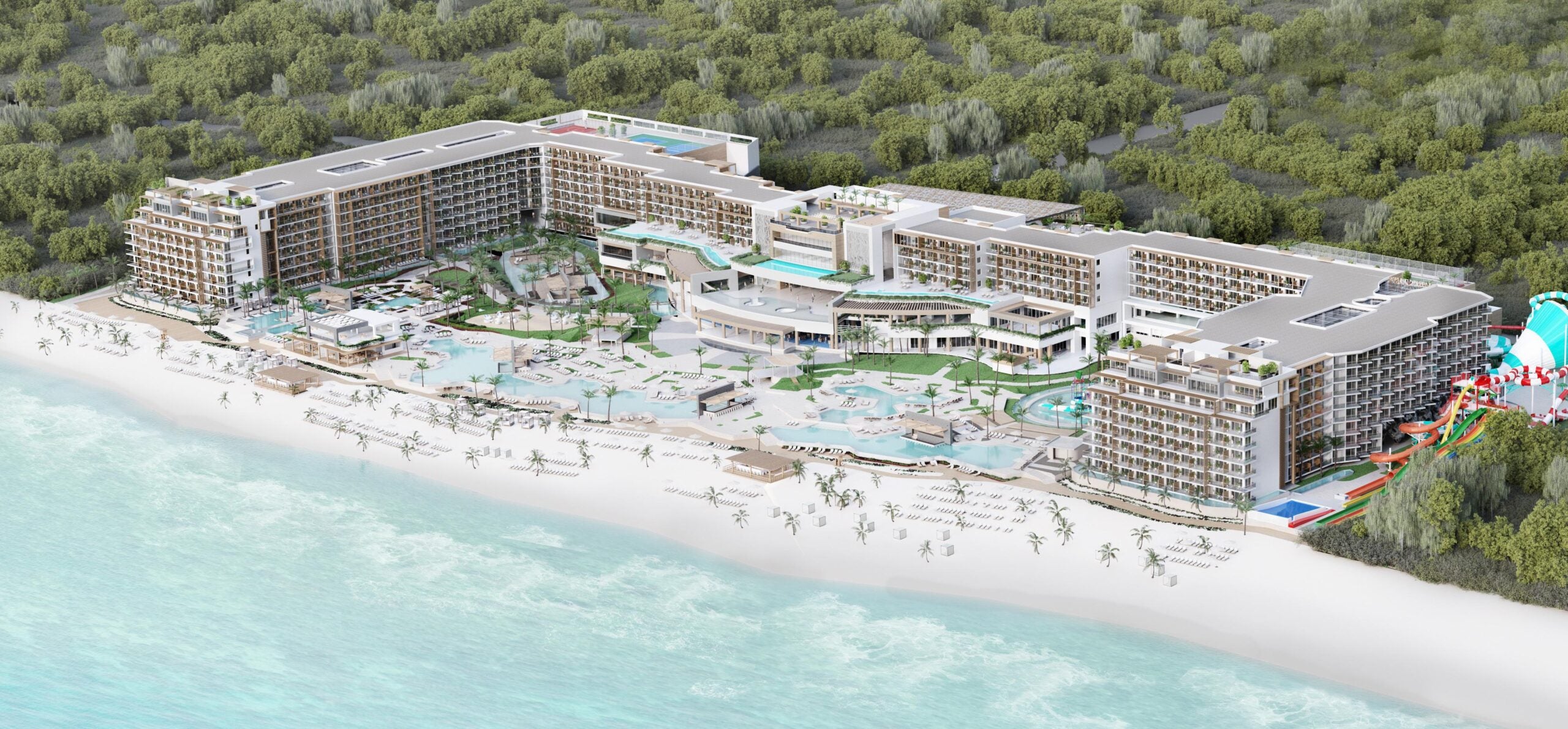 Marriott International has expanded its footprint in Caribbean and Latin America region by signing the Royalton Splash Riviera Cancun property.
The 1,049-room resort will join Marriott's Autograph Collection brand. It is expected to open later this year.
The Royalton Splash Riviera Cancun resort will further expand the All-Inclusive by Marriott Bonvoy portfolio of 30 properties at eight different locations in the Latin America and Caribbean region.
The property was previously owned and managed by Blue Diamond Resorts, the hotel division of Sunwing Travel Group .
The announcement comes after a long-term agreement signed between Marriott International and Sunwing Travel Group's hotel division in 2021.
In 2020, Blue Diamond revealed its plans to reopen its 17 properties.
As part of the agreement, Marriott planned to add 20 hotels in its portfolio. It entered the all-inclusive space in 2019 with the acquisition of Elegant Hotels' seven properties in Barbados.
Marriott International Caribbean and Latin America chief development officer Laurent de Kousemaeker said: "We are thrilled to continue working with Blue Diamond Resorts to add another exciting all-inclusive resort to the All-Inclusive by Marriott Bonvoy portfolio.
"The Autograph Collection Hotels brand champions individuality with each hotel being a product of passion, making this brand an exceptional fit for this significant project and the other 20 Blue Diamond Resorts that have joined the collection."
The Royalton Splash Riviera Cancun will feature an all-inclusive resort and waterpark, a theatre, bowling alley and other water attractions. Besides, the resort will have several on-property restaurants and total nine bars.