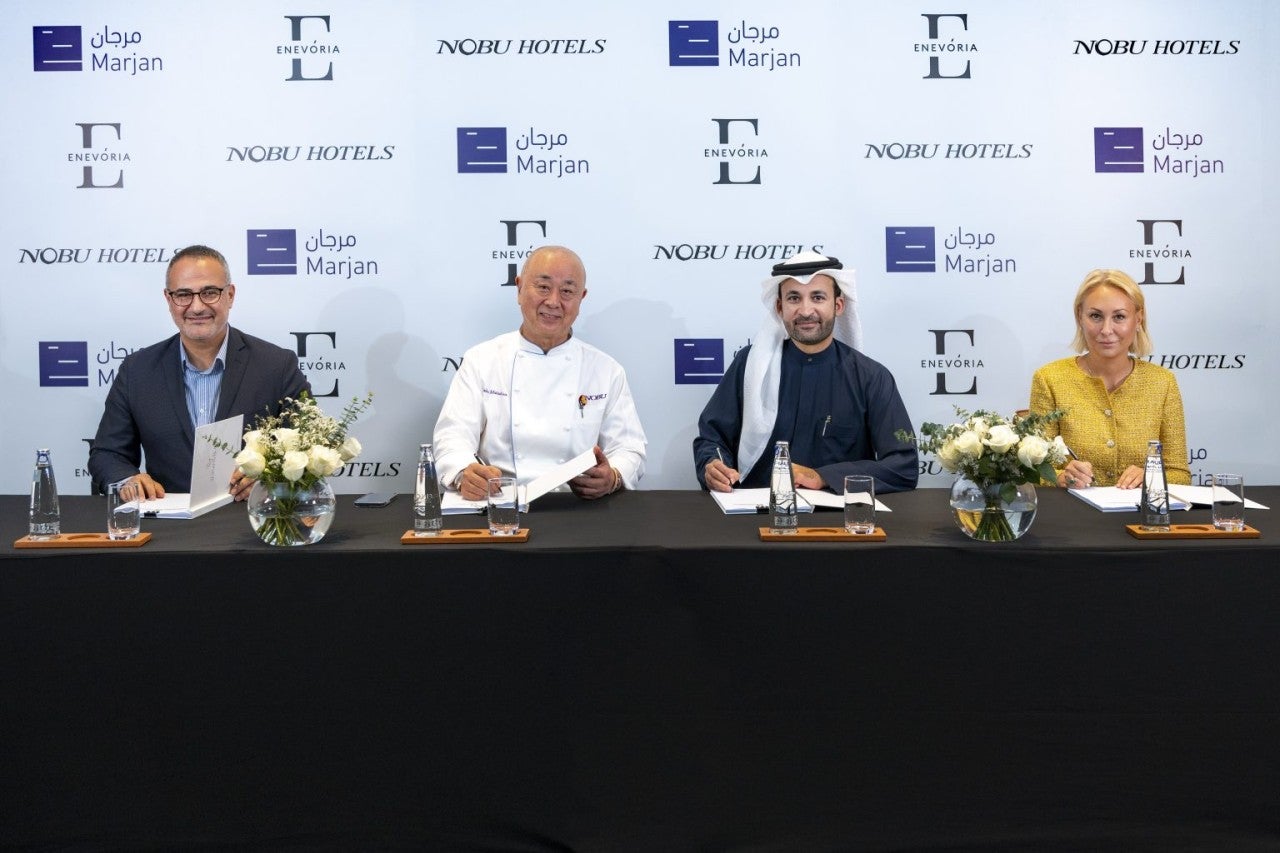 Luxury lifestyle brand Nobu Hospitality is collaborating with Enevoria Development for a new hotel in the United Arab Emirates (UAE).
The new Nobu hotel will be located on Al Marjan Island in Ras Al Khaimah.
Guest amenities at the upscale hotel will include a spa and fitness facility, swimming pools, and a Nobu beach club.
Nobu Al Marjan Island marks the second hotel announced in the UAE following the announcement of Abu Dhabi in December 2022.
The company partnered with real estate developer and manager Aldar Properties to open 165-room Nobu Hotel in Abu Dhabi.
Nobu Hospitality CEO Trevor Horwell said: "We are thrilled to be continuing our expansion within the UAE and the vision for Al Marjan Island and Ras Al Khaimah aligns seamlessly with the Nobu brand.
"The charm of Al Marjan Island is the ideal setting for our guests and in developing a community who are seeking an authentic destination lifestyle and living experience.
"We are proud to partner with Enevoria on this exciting development and look forward to introducing Nobu Al Marjan Island to guests and residents alike."
The agreement closely follows Enevoria Development's acquisition of a beachfront plot on Al Marjan Island.
In addition to the hotel, the partners will open Nobu branded restaurant, and luxury residences in the same location.
Enevoria Development will develop 300 Nobu residences with exclusive benefits to Nobu residents.
The new Nobu restaurant will serve contemporary Japanese cuisine.
Enevoria Development general manager Evgeniy Yakubovskiy said: "Our collaboration with Nobu Hospitality will be instrumental in creating a signature international property ensuring impeccable lifestyle that is an integral part of our brand philosophy and a hallmark of Nobu style, combining flawless functionality with ground-breaking design solutions as well as an aesthetic minimalistic elegance." Ras Al Khaimah is located 45 minutes from Dubai International Airport.