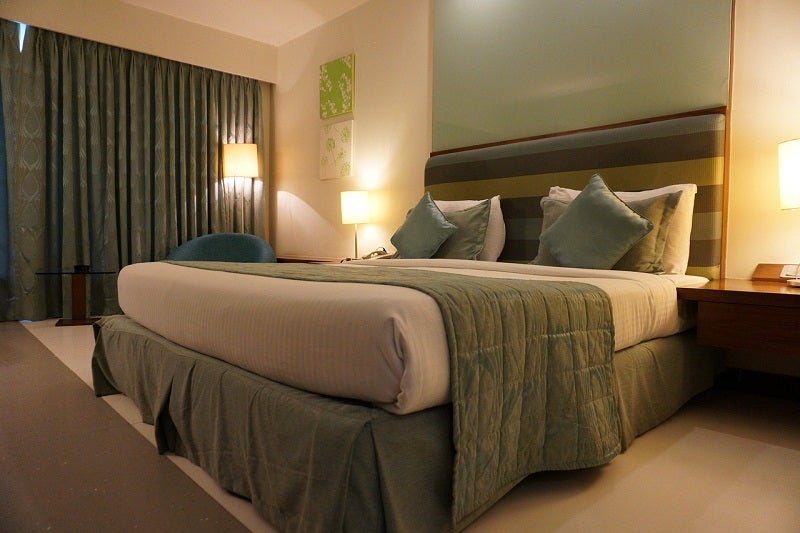 The hotels in Oman have implemented several Covid-19 related safety measures as the hospitality sector gradually resumes operations.
According to a report in the Times of Oman, the hotels have mandated frequent use of hand sanitisers, compulsory temperature checks for staff and random Covid-19 tests to minimise contagion threats.
The move comes after the government released new guidelines for the hotel staff and guests.
Global hotel chains, which have properties in Oman, has also implemented Covid-19 safety measures in compliance with local standards.
Kempinski Al Mouj noted that it is following the instructions issued by the Supreme Committee.
The hotel's sales and marketing director Firas Rashid told the publication: "We have placed hand sanitisers everywhere for our guests, and make sure all our areas are thoroughly disinfected.
"We are seeing some good demand for our rooms right now, even if it is only to do with domestic tourism.
"Our occupancy rate is currently between 20 and 30 percent, because a lot of local families want the rooms that have access to infinity pools: public pools are now closed and it is hot outside, so this provides fun for their family."
Following the Covid-19 crisis, hotel occupancy rates in Oman plummeted due to restrictions on travelling.
In April, the occupancy rates were 42.5%, significantly lower compared to 67.1% a year ago.