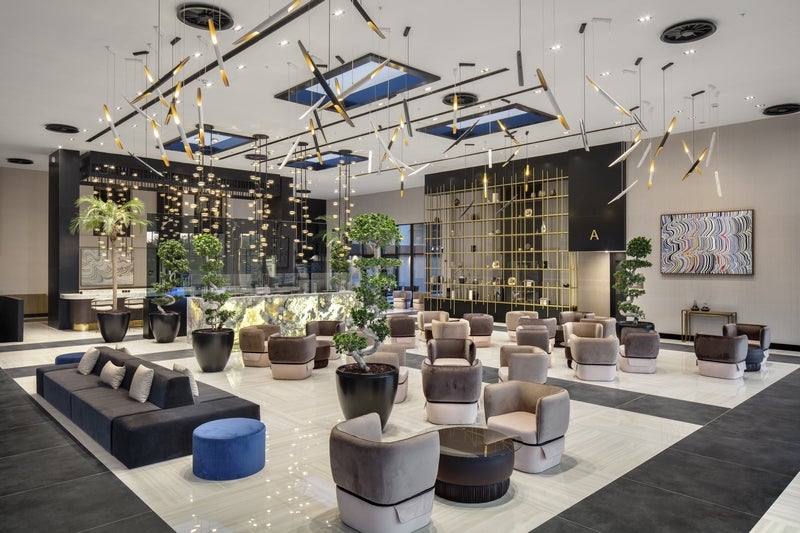 Radisson Hotel Group has opened a new location in the Turkish city of Izmir, further bolstering its presence in the country.
The new location, Radisson Hotel Izmir Aliaga, is located around 60km from Izmir city centre. The Aliaga metro station is situated within a 10-minute walking distance.
The hotel features 185 rooms and suites with free high-speed Wi-Fi and in-room coffee and tea facilities. It also features a restaurant that specialises in international and Turkish cuisines.
Additionally, Radisson Hotel Izmir Aliaga has three meeting rooms and six private offices for meetings and conferences, as well as a ballroom for weddings and receptions.
Radisson Hotel Group Central & Eastern Europe, Russia and Turkey area senior vice president Yilmaz Yildirimlar said: "We are pleased to expand our Radisson brand in Turkey with the opening of the fifth Radisson hotel in the country and the first Radisson hotel in the İzmir Aliaga region.
"The debut of our Radisson brand in Izmir's commercial gateway and economic district marks a major milestone for our Group. Turkey has always been a focus market for the Radisson Hotel Group, and we have made no secret of our ambitions to expand rapidly in Turkey. We are looking forward to delivering Yes I Can! Service to ensure the satisfaction of every guest."
Radisson Hotel Izmir Aliaga general manager Ertugrul Uzak said: "We are thrilled to open the first Radisson hotel in Izmir. Whether for business or leisure, our experienced team is ready to welcome our guests and we aim to create memorable moments as well as showcasing the historical values of the Aliaga region for our guests."
With the opening of Radisson Hotel Izmir Aliaga, the hospitality group now has more than 31 hotels in operation and under development in Turkey.
The latest opening comes nearly a month after Radisson Collection brand opened its first location in Turkey.