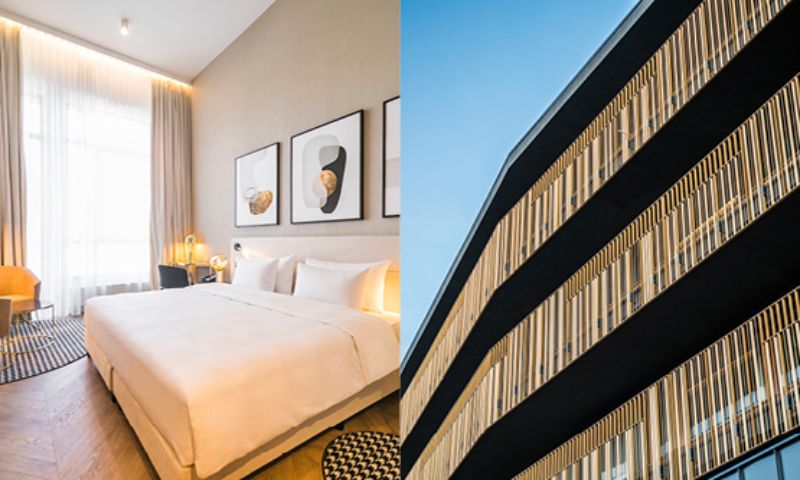 Radisson Hotel Group has opened two new locations in Poland further bolstering its footprint in the European nation.
The new hotels are Radisson Blu Hotel, Sopot and the Radisson Hotel Szklarska Poręba.
Radisson Blu Hotel is located in Sopot, a seaside resort city on Baltic coastline.
According to the company, the property is located around 250m from the beach and comprises 219 rooms.
The hotel also features a spa and wellness centre, a restaurant and a pavilion with a concert hall.
On the other hand, Radisson Hotel Szklarska Poręba is situated at the Giant Mountains and will enable the guests to opt for cycling, skiing and hiking activities.
It features 104 rooms and apartments, most of which are complemented with terraces or balconies to offer a view of the Giant Mountains or Jelenia Góra Valley.
The facilities include a à la carte Spice & Herb restaurant, a 24/7 gym, a Kids Club and a spa and wellness centre.
It also includes a pool with an outdoor slide, outdoor all-year Jacuzzi, paddling pool and slide for children among others.
Radisson Hotel Group Central & Eastern Europe, Russia and Turkey area senior vice president Yilmaz Yildirimlar said: "As part of our five-year strategic plan, Radisson Hotel Group is developing extensively in Poland and our new openings in Sopot and Szklarska Poręba are extremely valuable additions to our portfolio.
"We want to reassure our future guests that, with our Radisson Hotels Safety Protocol, we are putting all the relevant measures in place to ensure their health and safety in this new era of travel."
Currently, the hotel group operates 14 locations in Poland, including the two new properties.
Earlier this year, Radisson Hotel Group unveiled plans to boost its presence in India.