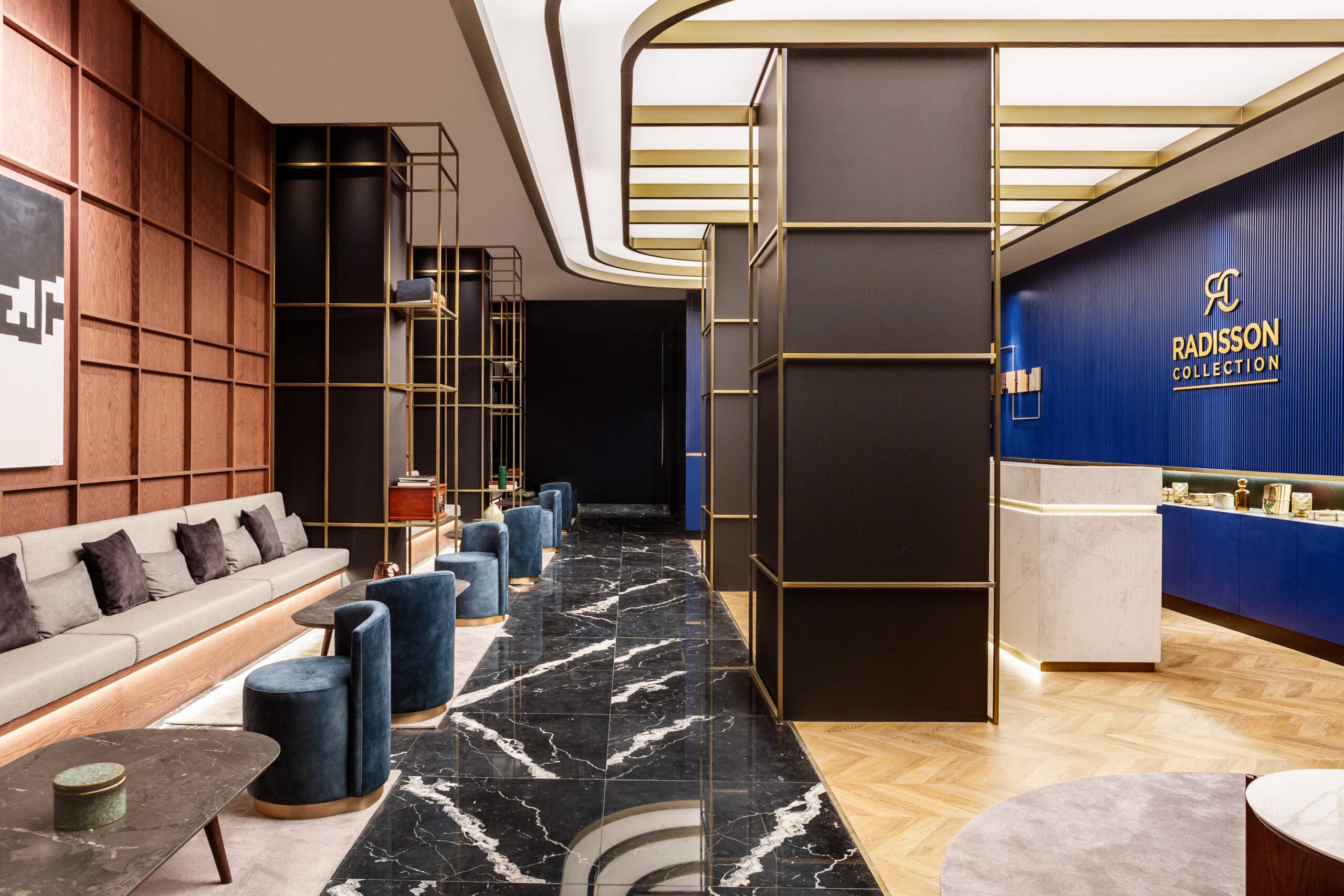 Radisson Hotel Group (RHG) has opened its second luxury lifestyle property, Radisson Collection Hotel, in Bilbao, Spain.
It is located in the former headquarters of Banco Hispano Americano, which was constructed in 1945.
The 137-room five-star hotel has two rooftop suites, each featuring a private terrace and a jacuzzi.
The six-floor property has a separate fitness and spa area, including yoga studio and an indoor pool, which is anticipated to become operational in the next few months.
The hotel also provides a variety of dining options including a vertical garden rooftop restaurant by local Michelin star chef Eneko Atxa.
The restaurant will provide a fusion of Basque and Japanese cuisines.
Chef Atxa has partnered with RHG for the third time and the collaboration is expected to continue for the fourth time in Madrid.
RHG northern and western Europe area senior vice-president Tom Flanagan Karttunen said: "It's a great pleasure to open the second Radisson Collection hotel in Spain and bring the brand to Bilbao.
"One of the most outstanding elements of this new hotel is its location in the heart of the city on one of the most prominent avenues, Gran Vía."
According to the RHG, the hotel has received a leadership in energy and environmental design (LEED) green building certification for minimising energy and water consumption.
Besides, the hotel has also achieved a LEED innovation credit for promoting activities, such as walking and cycling in the hotel's surrounding.
Karttunen added: "The hotel features stylish and attention-to-detail design, with an exceptional rooftop terrace, that is one of the best in Bilbao.
"We are honoured to partner with local five-time Michelin star chef Eneko Atxa to offer top-class gastronomy at our NKO restaurant."
In September 2021, RHG opened its first Radisson Collection Hotel, Magdalena Plaza Sevilla, in Seville, Spain.
Later in the coming months, RHG is expected to open its first Radisson RED lifestyle property in Madrid.
RHG is now aiming to open 20 hotels in Spain in the coming five years.