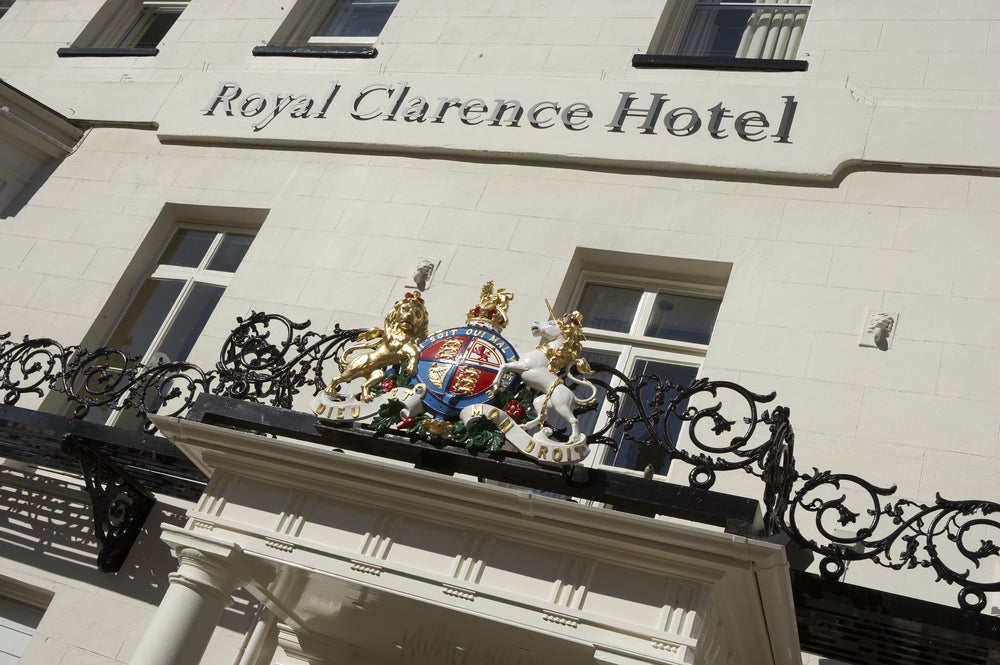 In October 2022, planning permission was granted to restore the historic Royal Clarence Hotel in Exeter, which was severely damaged in a fire in October 2016. But despite announcements that restoration work would begin in the summer of 2023, no starting date has yet been confirmed. Completion is expected to take two years.
Southwest Lifestyle Brands Ltd, the company owned by former Plymouth Argyle owner James Brent, has been unable to provide a definite starting date due to planning issues.
In March 2023, Apex Scaffolding announced that works had progressed inside the site, with extensive supports erected to protect the listed structure while allowing restoration to continue.
But no visible signs of work have been seen since then, leaving doubts about progress.
The ambitious £17 million scheme aims to restore the front of the building to its former glory and transform it into 23 luxury apartments, along with a restaurant and a bar.
Complex restoration project due to historic setting
The restoration project is complex due to the building's unique historic setting, and Southwest Lifestyle Brands is currently working with Exeter City Council to finalise and sign the Section 106 (S106) agreement, which is a condition of their planning consent. Several further pre-commencement conditions must also be met before the work can commence.
An S106 is a legal agreement between local authorities and developers, linked to planning permission. These agreements aim to address the significant impacts that a development can have on the local area, which cannot be managed through conditions attached to the planning decision.
Hotel rebuilding remains in limbo
In the case of the Royal Clarence, the agreement will help to balance the pressure created by the new development with improvements to the surrounding area, ensuring a positive contribution to the local community.
The Royal Clarence Hotel is a Grade II listed building dating back to 1769, and was formerly the oldest hotel in England. It was acquired by South West Lifestyle Brands in August 2020 after the previous owners, Andrew Brownsword Hotels, gave assurances that it would be rebuilt following the fire.
However, their plans for a new hotel, including an additional upper storey, did not progress and the site was sold in 2020 due to significant unviability. The introduction of a new five-star hotel nearby further impacted the economic prospects of the proposed replacement hotel development.
As the wait for the restoration of the Royal Clarence Hotel continues, local residents and businesses are eagerly anticipating a confirmed starting date for the much-needed transformation of this historic landmark.