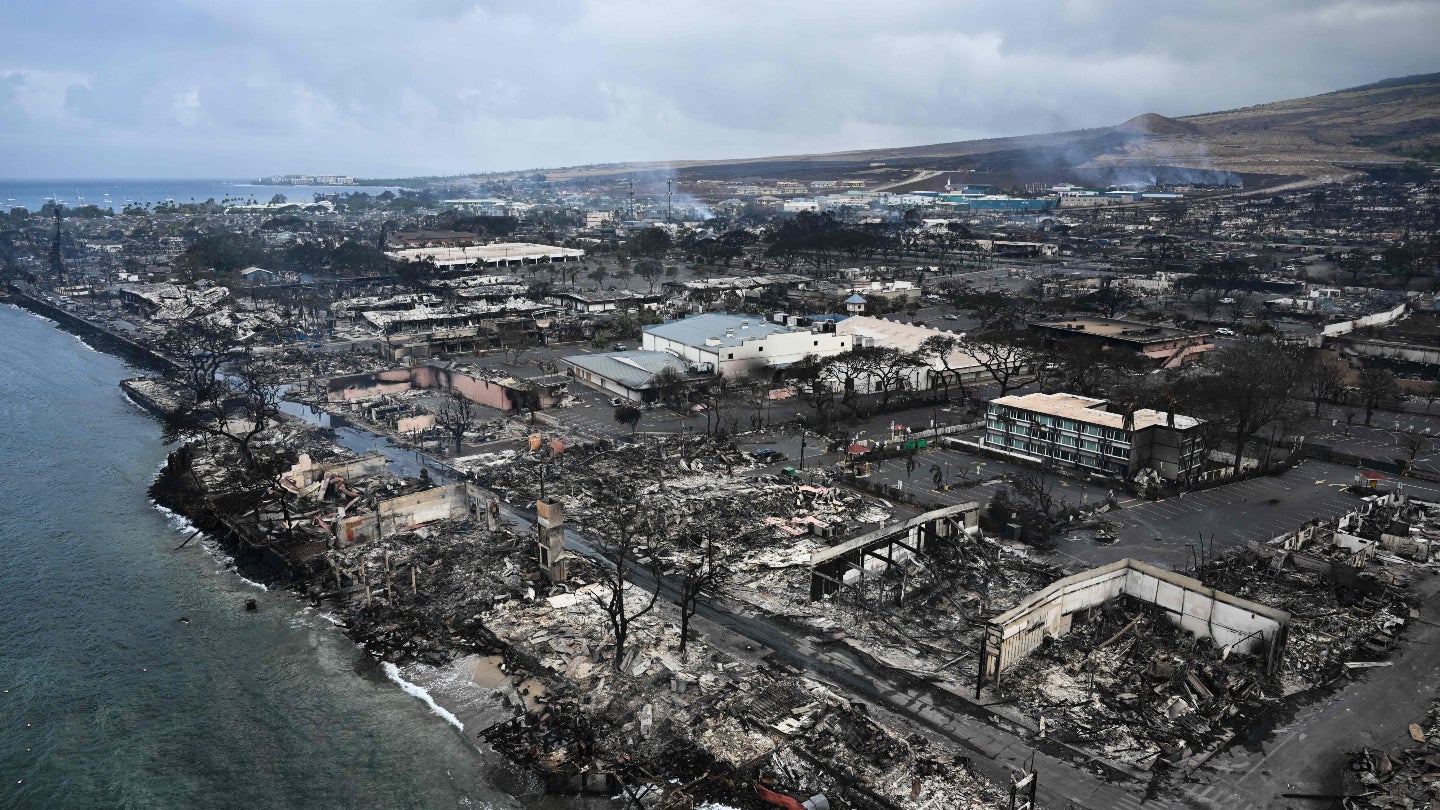 The wildfires that burned through areas of Hawaii last week have left at least 106 people dead, with that number expected to rise, and additional economic effects will be felt in the US state due to its focus on tourism.
In 2021, the latest full-year figures available from the Hawaii Tourism Authority (HTA), there were 6.8 million visitors to the islands, spending $13.15bn. Those figures were down on the pre-pandemic totals of 10.4 million visitors and $17.84bn in spending, but they represented a strong recovery from 2020's lost year of business as a result of the coronavirus pandemic.
Hawaii's visitor expenditure figures also represent a significant proportion of its total gross domestic product, which in 2021 stood at $91.1bn and rose to $98.2bn in 2022. The HTA puts the total number of jobs supported by the tourism industry in Hawaii in 2019 at 216,000 – around 15% of the state's population.
This is supported by GlobalData research, which indicates that it is the second-most active sector for recruiting, with 1,585 active job listings identified in July this year.
As such, the effects of any significant impact on tourism will reach well beyond the industry in Hawaii – and will compound any continued damage inflicted by the pandemic.
Akshat Sharma, Associate Analyst for Travel and Tourism and GlobalData, has suggested there are both short- and long-term impacts and possibilities.
"The recent wildfires will have an adverse effect on the tourism business in Maui in the short term, resulting in fewer visitors," he said. "Potential tourists may be hesitant to visit an island that has been devastated by fire. The negative impact of this situation on numerous industries that rely significantly on tourism, such as lodging, restaurants, transportation and overall tour operators, cannot be overstated."
Indeed, in the short term, tourists are being actively encouraged to stay away from Maui as the island manages the still-unfolding disaster and comes to terms with what has happened.
In his emergency proclamation on August 13, Governor Josh Green said: "All nonessential travel to West Maui is strongly discouraged for the duration of this proclamation. Visitors in West Maui have largely heeded the call to leave the island, and hotels and other accommodations are needed for displaced residents and emergency workers."
That had been preceded by an Instagram post by actor and Hawaii native Jason Momoa urging tourists to stay away.
Looking further into the future, Sharma added: "More broadly, wildfires have the potential to have a severe and long-term impact on the tourism industry in Maui and Hawaii. The recent fires have inflicted major damage to some of the island's highly sought-after tourist spots, which may take some time to recover, while there is also the potential for more frequent similar occurrences in future driven by climate change."
Our signals coverage is powered by GlobalData's Thematic Engine, which tags millions of data items across six alternative datasets — patents, jobs, deals, company filings, social media mentions and news — to themes, sectors and companies. These signals enhance our predictive capabilities, helping us to identify the most disruptive threats across each of the sectors we cover and the companies best placed to succeed.