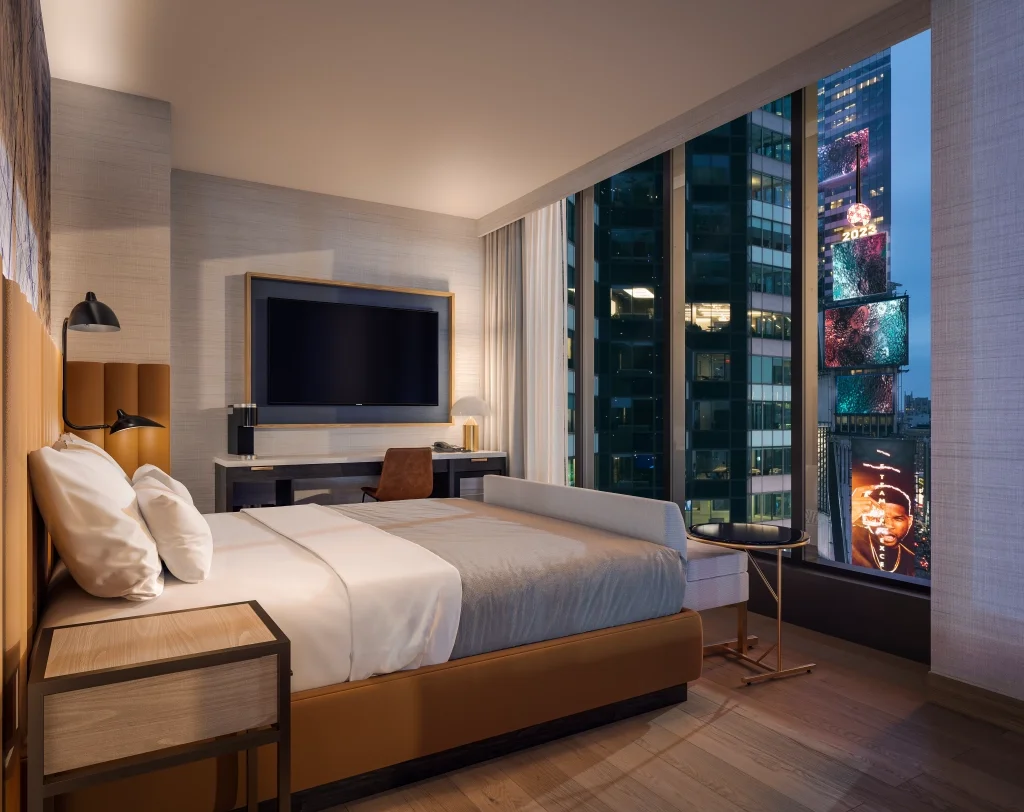 Hospitality company Hilton's newest lifestyle brand Tempo by Hilton has unveiled plans to open its first hotel in Times Square, New York.
The new Tempo by Hilton Times Square property is owned by L&L Holding Company and Fortress Investment Group and will be managed by Hilton.
Expected to open next year, the 661-room hotel is situated in the cultural centre of midtown Manhattan in TSX Broadway, a 46-story mixed-use tower.
Guestrooms in the 36-floor hotel will have floor-to-ceiling windows, providing direct views of Times Square, along with spacious bathrooms and a separate 'Get Ready Zone' for working.
In addition, guests will have access to an open sky lobby, with a fitness centre and hydration station, on the 11th floor of the building, where people can gather for work or fun. 
Culinary options in the hotel include a brand's signature restaurant, a bar and lounge and an outdoor dining on the hotel's terrace, overlooking Times Square.
Furthermore, Hilton has collaborated with an Australian-inspired café and lifestyle brand Bluestone Lane, which serves teas, espresso drinks, juices, among other beverages.
Guests who are fitness-enthusiast can also reserve a signature Tempo by Hilton Wellness guestroom. It has a Peloton spin bike and various other workout equipment.
Hilton chief brand officer Matt Schuyler said: "We're delighted to introduce Tempo by Hilton to the world from the heart of Manhattan with the debut of Tempo by Hilton Times Square.
"As our newest brand, Tempo by Hilton is designed to create an elevated and innovative stay, with thoughtfully appointed rooms that offer comfort and functionality plus an emphasis on well-being."
Earlier this month, Hilton opened its flagship brand property on Palm West Beach in Dubai's Palm Jumeirah.