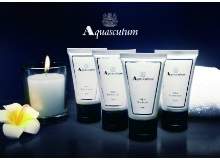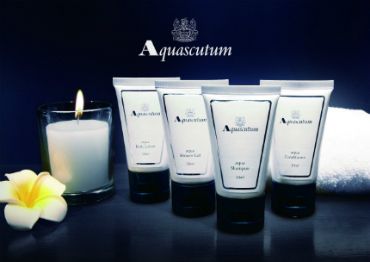 Aquascutum was founded in 1851 by tailor John Emary who aimed to provide stylish protection.
John Emary invented and patented an innovative technique of shower-proofing wools and was the first to introduce rain repellent cloth.
Aquascutum has been established for more than 160 years, with its heritage rooted in British tailoring and a focus on elegance.
Aquascutum offers a range of hotel toiletries, including aqua shampoo, conditioner, shower gel and body lotion (30ml).
Accessories are also provided, such as aqua soap in sizes of 25g and 45g, as well as dental, shaving and comb kits. Shower caps are also available.