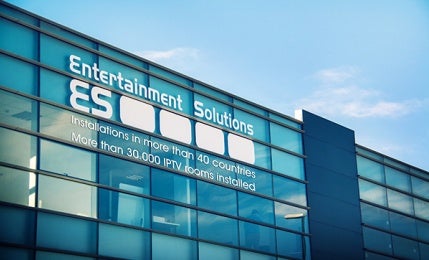 Entertainment Solutions offers modular software platforms for hotel room TVs that can be customised to provide efficient, secure guest services.
INMOpack
A unique, cutting-edge platform that integrates all ES modules, a web-based management panel and a STB installer, which is extremely helpful for project deployment and system monitoring.
INMOpack provides access to the back office manager application with a customer-defined layout. It reflects project topology with buildings, floors, rooms and conference rooms.
INMOpack enables customer policies application. The administrator can assign different user profiles to managers, select system languages, check the hardware status (already installed STBs, models, firmware) and access to available updates.
INGEsuite
This specific hotels module includes all the interactive information and hotel and room services. It offers an attractive, interactive and multilingual interface.
INGEsuite supports guests services such as the customised welcome message (individual, groups or general), a messaging system that allows hotel staff to contact rooms, hotel information directory, invoice preview, alarm, virtual shop, facilities, restaurants, nearby stores, etc. Basic international information includes weather, newspapers, stocks, currency exchange, airport information, and access to social networks or email.
Additional hotel administration tools are available for staff to manage housekeeping, monitor room status, room accessories stock (bathroom, lighting or bed) and minibar consumption.
INGEsuite is a powerful marketing tool that allows the hotel manager to promote the corporate brand to the guests and inform them about new promotions, hotel information and partners. It offers a customisable GUI, valid for any television, able to be integrated with any PMS and many other features.
The hotel sector is in the midst of a process of change to face the...