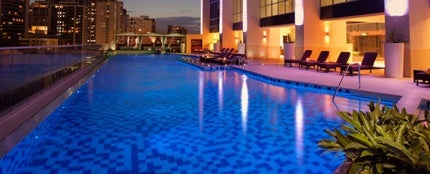 ESiA
This high-speed internet access platform enables the management and control of internet user access.
To access the validation web portal, guests just have to plug and play their laptops / devices to the wired network, or select the right hot spot in a wireless network. In certain projects, guests can plug their devices to the secondary port of the set-top box and ESiA would automatically open the port after user validation.
ESiA provides easy web-based set-up tools so that administrators can configure the portal access characteristics with time intervals and pricing.
ADSinfo
The ADSinfo digital signage system enables operators to advertise products or services in an easy and attractive way.
ADSinfo immediately turns a TV monitor into a point of sales; any hotel display becomes a point of advertising by simply connecting it to the TCP/IP network. All the contents and timings are easily controlled from a single tool with the objective to maximise the audience impact. Use a multimedia content to deliver the important messages at the right moment, in the right place.
ADSinfo administrators dynamically define advertisements, promotions, images, video and multimedia, either individually or collectively, at the right time and in the right spot. The system can be expanded to suit almost any requirement in large displays formats, multiple screens, or de-aggregated devices among the wired / wireless networks. Digital signs can be found in public or private environments (retail stores, hotels, restaurants and corporate buildings).
The hotel sector is in the midst of a process of change to face the...