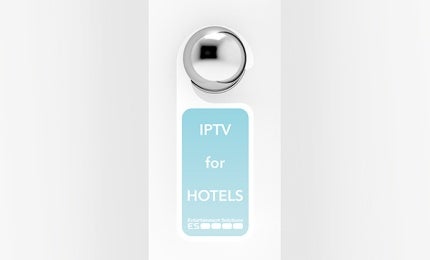 Entertainment Solutions offers specific software modules to enhance the main platform.
BEIPtv
BEIPtv is the definitive TV management system, allowing the operator full control and management of all available TV channels and providing guests with a friendly user interface to enhance their experience.
BEIPtv provides the highest flexibility and usability, allowing the configuration of multiple TV-channel list for future user access (individual or user groups), as well as additional features such as:
TV programme recording (live or time-shift scheduling)
PayTV channel definition of any TV channel
Control access integrated in the billing system
EPG information access
OND3mand
The VOD server allows users to select and watch video content on demand with complete trickplay functionality. The system also allows managers to create corporate TV or advertisement channels.
As a worldwide licensee partner, Entertainment Solutions offers a content package that includes the latest Hollywood premium available movies; the wide selection of action, drama, comedy and children titles, come from the main Hollywood Studios (Warner Bros, Walt Disney, Universal, 20th Century Fox, Sony, Paramount, Dreamworks and MGM).
OND3mand server also allows for the integration of existing files, to enable system managers to create and schedule their own video library. It provides a large subset of VCR functionality, including pause, fast forward / rewind, slow forward / rewind, jump to previous / future frame and trick modes. It also provides a searching engine to quickly find the desired content.
CyphES
CyphES is a specific module to encrypt any real-time TV programme, where content protection is mandatory.
The hotel sector is in the midst of a process of change to face the...