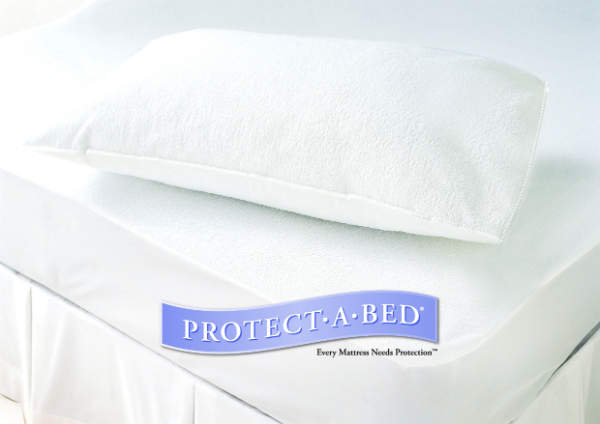 The essence of Protect-A-Bed has always been to bring uncompromising quality to any room, at a price that represents real value to its customers.
Mattresses needed protection and Protect-A-Bed was encouraged to manufacture 100% cotton Terry towelling waterproof mattress protectors. Protect-A-Bed makes products, which help to provide a perfect, healthy, and comfortable sleep.
The Protect-A-Bed mattress protector preserves hotel bedding, extends mattress life, saves cost, and reduces labour and cleaning time, as well as utility, and cleaning chemical expenses.
Hotels are highly vulnerable to bed bugs, which hitchhike on suitcases, shoes and spread with hotel guests. Up to 70% of bed bugs infest in mattress seams and box springs.
Hotels suffer financial losses in mattress replacement and liability claims caused by bed bugs and infestations. The Protect-A-Bed BUGLOCK Secure Seal passed American bug test and can help hotels defend against bedbug infestation.
The Protect-A-Bed Pillow protector keeps pillows dry and odor-free reducing times to dry pillows. The product is waterproof against human saliva, perspiration, and dead skins. Exclusive Breathe-A-Vent keeps air flow in pillows.
Ming Fai is the appointed distributor of Protect-A-Bed in China Region.