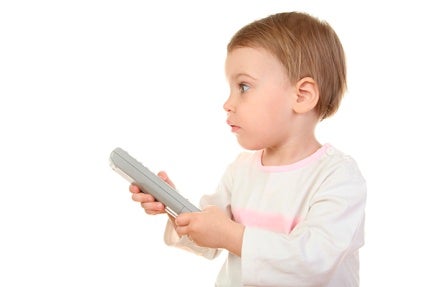 Mando Total
Mando Total is Entertainment Solutions' remote control proposal offering customers practical design, high usability and reliability to simplify and speed up user understanding of the system. A 2.4Ghz wireless control to reach up to 30m (100ft) connectivity, with a G-Sensor gaming support and a quick QWERTY US standard keyboard.
Mando Total also provides audio interfaces (a built-in MIC, speaker and earphone jack), with a robust design (100,000 times proven button life) that supports several operating systems (Windows XP/Vista/7, Mac, Linux and Android). It has an auto standby time of two minutes and a battery life of 20 hours with continuous usage / 6,000 hours on standby and a charging time of 1.2 hours. Once the remote is paired to a receiver it will not lose its pairing, no matter if the STB is unpowered or the remote itself runs out of battery.
CyphES
As an overall software module, Entertainment Solutions offers CyphES as the perfect encryption system to stream your VOD content and your live IPTV channels in a protected and secured way.
CyphES system performs pre-encryption of media content and real-time encryption of live broadcast streams. The content is kept in an encrypted state through the distribution network from the content distribution servers to the media player in authorised client set-top boxes or other receiving devices. The content is encrypted on a packet-by-packet basis.
The main modules are:
CyphES VoD pre-encryptor (CVP)
CyphES real-time encryption system (CRTES)
CyphES key server (CKS)
CyphES clients
CyphES authentication server (CAS)
The hotel sector is in the midst of a process of change to face the...