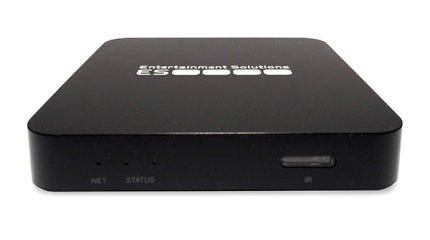 The ESTB A, ESTB A PoE and ESTB-H are Android-based platforms designed to turn any TV into an interactive, smart and social TV. It can play video and audio content from IPTV channels, OTT video distribution, VOD stores and external USB hard drives.
The ESTB A PoE can be fed from the switch power supply.
The ESTB-H includes a built-in DVB-T/T2/C or ATSC tuner module that can receive and display free-to-air TV broadcasts.
Key features include:
Full open internet and OTT content availability to allow users to have access to web TV, online music, and more
1080p HD video support for the highest quality HD services
Built-in WLAN access point to set-up the STB as a hot spot
Support for adding native Android applications, including web browser, Skype, gaming, social media and more
Allows for remote management operations such as firmware updating, reboot, application loading, etc.
Extremely compact size and support of RF remote control comands, so the STB can be placed anywhere
The hotel sector is in the midst of a process of change to face the...