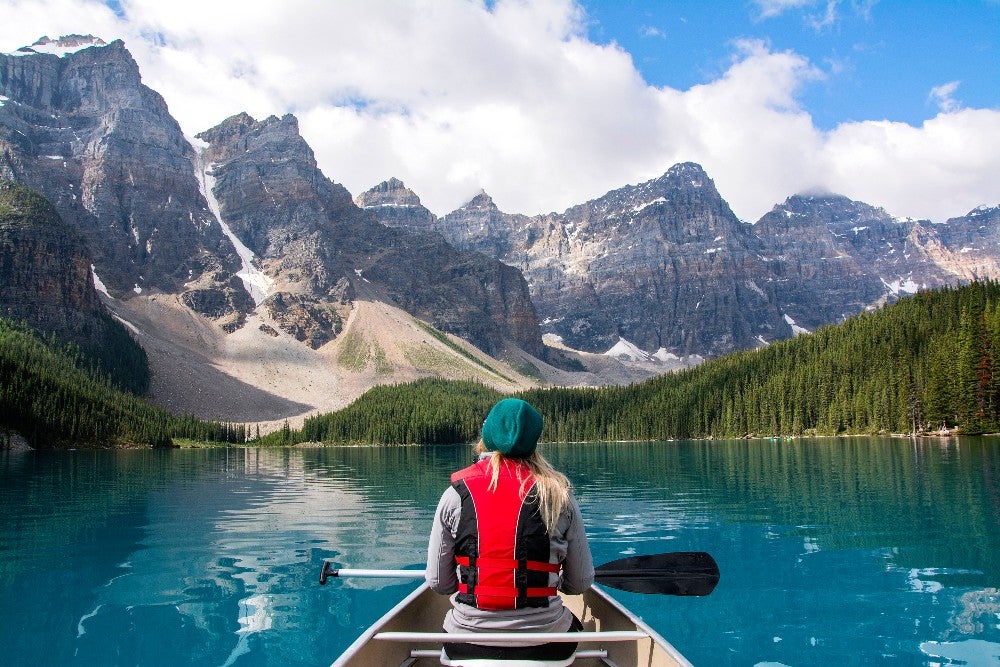 The Government in Canada have recently announced that its borders will re-open for US tourists from 9 August 2021. Focusing on promoting adventure experiences will be a key driver in stimulating demand as concerns regarding physical fitness and health have grown for US individuals during this pandemic.
The US is the primary source market for Canada. Pre-pandemic in 2019, Canada received 15.1 million US tourists, which equalled 68% of its share of total international arrivals. 2020 saw arrivals from the US decline -86.1% year on year (YoY). This further demonstrates the importance of this border re-opening and strong promotion of adventure experiences could be key in making up for lost US expenditure in 2020 for Canada.
Demand is high for adventure experiences amongst US tourists
US tourists are known as some of the most active worldwide. Adventure/sport was the third most popular type of holiday for US respondents in GlobalData's Q32019 consumer survey*. This demonstrates that this type of trip was already popular amongst US tourists prior to the Covid-19 pandemic.
In 2020, concerns regarding physical fitness and health increased in the US. GlobalData's latest survey**, found that 55% of US respondents were 'extremely' or 'quite' concerned regarding personal health. Due to the nature of the spread of Covid-19 amongst in-active individuals, this likely increased concerns relating to overall health, encouraging US consumers to be more proactive.
Adventure tourism can be categorized between 'soft' and 'hard' experiences depending on the level of risk involved with each activity. Soft activities can involve experiences such as walking, bird watching and fishing. On the other hand, hard activities can include skiing, white water rafting and bungee jumping. The older the target market, the less risk-based activity they will desire. Therefore, this demonstrates that adventure tourism can appeal to all age groups.
Due to Canada's diverse range of unique natural settings such as its national parks, waterfalls and forests, the destination is poised for adventure, which could tap into the desire for more active experiences amongst US tourists.
Canada has a strong product offering
Holding the title as the second largest country worldwide in terms of landmass, Canada holds a wealth of tourism experiences covering its diverse natural and urban landscapes. Nicknamed the 'Great White North', there is ample opportunity for nature and sports enthusiasts to take part in adventure activities.
The US is the first country that Canada will open borders to on 9 August 2021. Other international destinations are not expected to be permitted entry until September. Overall, this pandemic has increased global concerns regarding physical health and wellness. Therefore, the promotion of the natural landscapes of a destination and the adventure experiences that can be carried out in them are major unique selling points (USPs) for Canada as a destination and should be considered key in future marketing campaigns.
*GlobalData's Q32019 consumer survey – 990 US respondents
**GlobalData's Q12021 consumer survey – 610 US respondents