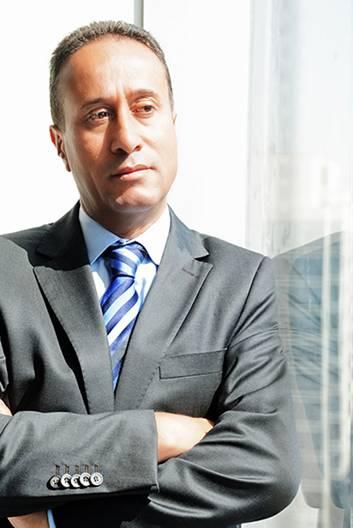 Dubai based hotel chain, Auris Group has chosen Connect by eRevMax, as its solution to ensure real-time two-way connectivity between hotels and online travel agencies (OTA), meta search engines, travel agents and corporate clients.
Connect will effectively enable simultaneous bookings generated on all these channels directly to the individual hotels and update rates and rooms inventory automatically.
This development comes at a time when the Auris Group is implementing a high-level digital reputation and marketing strategy that will guarantee rate parity on all channels, market parity, digital visibility and availability. Connect will also reinforce visibility through multi-platform advertising on meta search engines which include Google Hotels, WeGo, Kayak and Trivago, among others.
Auris Group of Hotels was founded in Dubai in 2008 and has experienced consistent strategic growth within the Middle East and North Africa region. Currently the group has a presence in UAE and Saudi Arabia, with six operational properties and five pipeline projects set to open by 2017, bringing the total units under the brand to 2,400.
When announcing this new development, Auris Group of Hotels Managing Director, Mr Hatem Gasmi expressed confidence that Connect would meet the business objective of the brand to drive profitability through connectivity and visibility.
Connect, a software as a service (SaaS) based enterprise connectivity solution from eRevMax provides fully integrated, two-way XML connections to the world's leading online booking sites, helping properties of all sizes to maximise their online exposure through a network of online distribution channels. Auris Hotels can leverage seamless connectivity to maximise its revenue opportunity and reduce its distribution costs by quickly and efficiently increasing its distribution reach. Included in this implementation, Auris will not only be able to manage all channel classes (OTAs, wholesalers, tour operators, social media sites) from a single platform, but also manage visibility on meta search engines through Connect for their brand.com site.
Auris Hotels Managing Director Hatem Gasmi said: "Connect's two-way integration provides a robust distribution platform to manage our existing channel partners and to capture incremental revenue by expanding global distribution network. This powerful and seamless integration will result in more efficient rate distribution, enhanced rate optimisation and the streamlining of all connections."
eRevMax COO Greg Berman said: "Connect by eRevMax is the e-distribution gateway, which allows hotel groups like Auris2-way XML connectivity between their hotel management system to global booking sites. They will be able to identify the best producing websites, while also improving relationships with channels that have a lower commission. They can diversify their product offerings by creating new room-types and packages to cater to needs of a wider audience, which will have a positive impact on hotel bookings."
Connect, eRevMax's enterprise connectivity solution delivers real-time connectivity between CRS/PMS, electronic sales channels, including GDS, OTAs, IDS, meta search engines, wholesalers, tour operators and other travel sales companies processing online hotel bookings. It supports full enterprise integration with two-way XML connectivity; all delivered in a SaaS model for the independent market up to tier one hotel groups, counting Accor, Louvre and NH Hotels among its implemented client list.
---
Image: Auris Hotels Managing Director Hatem Gasmi. Photo: courtesy of eRevMax.
LaTour Hotels and Resorts, one of the leading hotel management companies in US, has partnered...